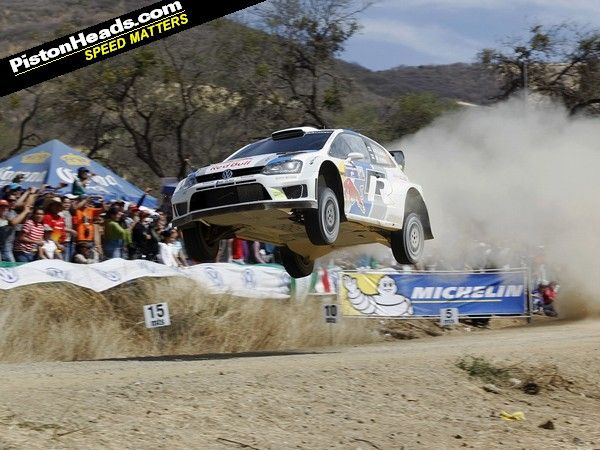 Comment threads that stem from most of our rally stories these days often result in a plethora of disappointed or irate posts about the demise of WRC and the paucity of the associated television coverage. And not without reason. But let's put such concerns aside just for a second and be thankful for the fact that it does, at least, still exist – and in doing so, it gives us such spectacular images as this one.
If you're a regular reader, you'll recognise it from our WRC report at the start of the week. Can you blame us for posting it for a second time, though? Even the most hardened of modern WRC sceptics can still enjoy the sight of Jari-Matti Latvala's Polo R WRC getting quite considerably airborne here, with a good couple of metres of clear air between him and the deck at least. Latvala's team-mate Ogier went on to take overall victory at Rally Mexico, giving him a 74-point tally in the driver's championship and leaving him way out ahead of his nearest championship rival, Mikko Hirvonen.
OK, so modern rallying might not be as gripping as it once was, and British TV coverage has dwindled to a point where it's virtually non-existent – but this picture does at least show there's still some spectacle left in the WRC!
Traditional (4:3)
Computer widescreen (16:10)
TV widescreen (16:9)
Portrait (smartphone, etc)