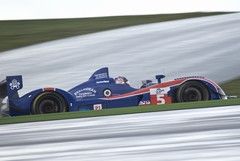 "Go Red 5! Go Smiley!"
...Team Beechdean Mansell have just emailed this photoshop rendering of where they hope to put our PistonHeads 'Smiley' stickers on the LMP1 car that Nigel Mansell and sons will race at Le Mans. The placement is still provisional, but this picture is so unbelievably mega we just had to share it.
You won't be surprised to learn that we're already speechless (almost!) with pride here in the PH office, because you don't need us to tell you that Nigel Mansell ranks as one of the greatest racing drivers this country has ever produced.
(Yep, an F1 World Champion and all-round driving legend making his racing debut at the world's greatest motor race, and us just a little ol' website, an' all...)
Wherever Smiley ends up on the car on race day, we'll still be proud as Punch to know we're going to be riding with the team. For every racing mile that a combination of the legendary Mansell magic, the team's preparations, grit, commitment, and a dash of good fortune may take them, we hope our fellow PHers will be cheering all the way!