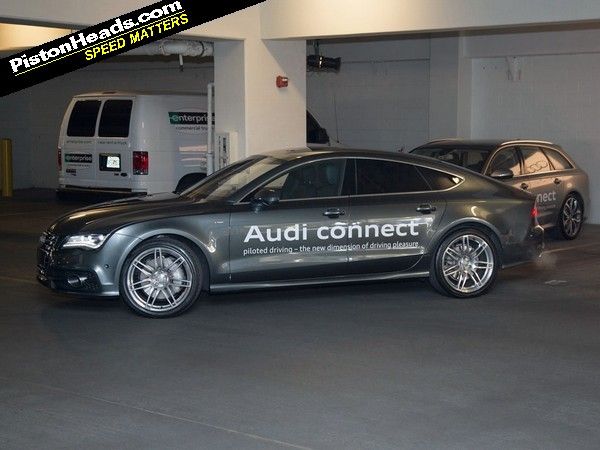 Audi has built two demonstrators which, it says, are capable of driving themselves.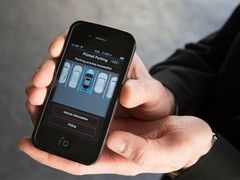 This is how you'll park your Audi in future
The A7 Sportback and A6 Avant showcase Audi's 'piloted driving' system, which uses a series of cameras and sensors combined with adaptive cruise control to enable 'hands-free' driving. Audi stops short of saying that the system will allow the car to drive itself under normal driving conditions, but the system does allow the car to park itself with absolutely no driver involvement. It can even do so via remote control from a mobile phone app.
The system works by analysing the car's surroundings with the use of radar sensors, a wide-angle video camera, eight ultrasonic sensors and a laser scanner. Using the information it determines from these sources, it then helps to steer the car 'within certain constraints', and takes care of acceleration and braking for you. The system works whether or not there are lane markings, and will react to cars moving in and out of the lane ahead.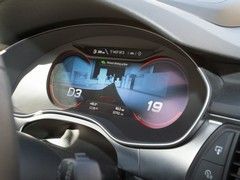 'Grand Theft Auto's graphics have gone downhill...
So far, so electro-nannyish, then, but the one feature of this system that really caught our eye is the remote control parking function. Simply point your car at a parking space, get out, and with a couple of swipes of the system's mobile phone interface, or a press of a button on the keyfob, your car will park itself. Blimey.
This is all pretty space-age stuff, but Audi says that these demonstrators show how this technology could be adapted for its future models, meaning you can expect to see it on the options list of Audi's higher-end models before too long. So, the next time you see an A8 pulling into a car parking space, don't be surprised if there's nobody at the wheel...