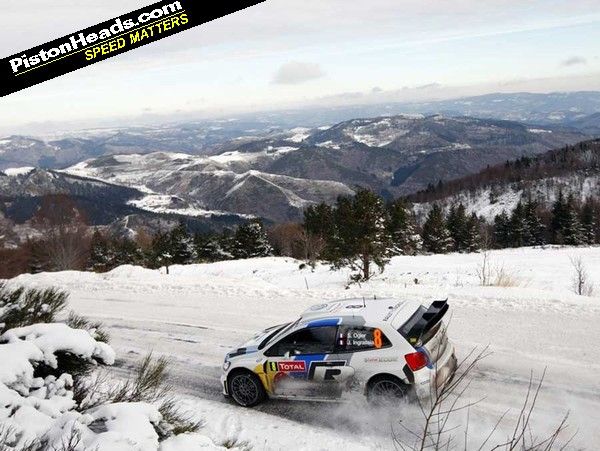 In keeping with the general snow theme going on today – with apologies to those who haven't got any – there's plenty of exciting news and footage coming back from the Rallye Monte Carlo. And if you thought the Loeb era was over, well, you thought wrong. He may have ruled himself
out of contention
for the title but his dominance remains and, right now, he's leading over another French Sebastien (Ogier) who's making an impressive start to VW's rally adventure.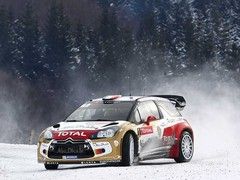 A Citroen, not on a British motorway we're guessing
This video
of Loeb turning up to shakedown his DS3 before the event in his grey Aventador has been doing the rounds a lot too, and seems to have earned him plenty of kudos. How frustrating for anyone trying to find a chink in his armour of Gallic cool too. Anyone else would get flamed for the arrogance and pretentiousness of such behaviour. But somehow he even manages to pull this off with appealing nonchalance too. It's all wrong but seeing a car driven at that kind of pace on a public road – closed admittedly – just seems so enticing too. Given how cool it looks it's a crying shame rallying appears stuck in such a rut. New year's resolution? Watch more WRC…
To that end if you want to keep tabs on the action the Michelin-sponsored BestOfRallyeLive.com website is packed with info and has a great Flickr stream of photos from the event too. 
[Sources: BestOfRallyeLive.com, via AxisOfOversteer]