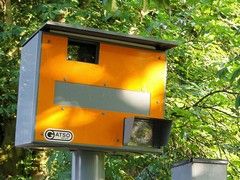 Three speed cameras in Preston that pulled in £18,000-worth of fines in 2010 actually bore witness to an increase in the number of accidents since they were installed.
This revelation, uncovered by the Lancashire Evening Post following new government rules requiring speed camera statistics to be published, has already precipitated a review of speed camera sites in Lancashire.
The Association of British Drivers says the figures, released last week, do not prove that cameras are the key factor in reducing the number of accidents at camera sites, since the accident rate has fallen countrywide in recent years.
The ABD goes even further, calling for heads to roll on the subject: "Not only is it scandalous that cameras where casualties have increased have been kept in operation for many years, it is even more disturbing that the authorities have hidden this data and authorised continued operation whilst being in possession of this knowledge," says ABD chairman Brian Gregory. "The government should get a grip and insist that those responsible for such malpractice in all regions are removed from public service with immediate effect."