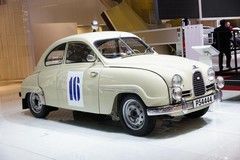 Saab and Spyker may have only just got into bed together, but the top executives of the two companies are already planning to get cosy in the cockpit of a historic Saab 93 rally car.
The plan is for Spyker boss Victor Muller and Saab CEO Jan Ake Jonsson to tackle the Mille Miglia in a 55hp, 748cc two-stroke Saab 93 similar to the car that took class victory in the 1957 road race. The announcement has been made at the Geneva motor show, where the historic 93 is sharing stand-space with the all-new Saab 9-5.
"Unique cars like the 93 are a key part of the Saab brand's wonderful heritage," says Victor Muller. "I shall enjoy driving it and being able to share in some of Saab's history."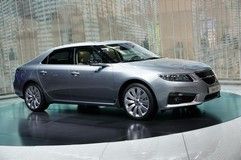 Muller and Jonsson's planned adventure is a clear sign that Spyker wants to take Saab back to its roots with future models. The quirky 93 is a world away from the conventional new 9-5, and reports doing the web-rounds suggest that future Saabs (the first of which is expected to be a small hatch) will owe more to the teardrop-shaped cars of the 1950s than more recent Saab offerings.
Quite how Spyker - a company that last year produced just 45 cars - will cope with the challenge of running a volume car maker remains to be seen.
Nonetheless, Spyker remains bullish and confident. "One thing we do know is how to build a brand," says Spyker's marketing boss Hans Van Rennes, "And Saab already has a great history on which to build."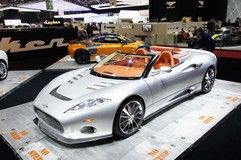 Saab could help out Spyker in other ways, too, as Van Rennes explained to PH at the Geneva show: "We currently have 1100 Saab dealers worldwide. If just 5 per cent of those signed up to sell Spykers, too - something we're looking at doing - we would more than double our global dealer network."
Spyker's latest creation - the C8 Aileron Spyder - recently began production in Coventry. The £180k super-coupe is powered by a 400bhp, 4.2-litre Audi-sourced V8, which runs through the rear wheels via either a six-speed manual or a six-speed ZF auto, with handling tuned by Lotus.