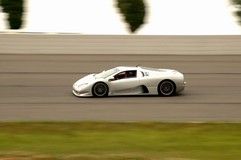 Shelby SuperCars might have just lost its claim to be the manufacturer of the fastest car in the world to Bugatti, but the US supercar maker is reportedly well underway with plans to get its record back.
The Ultimate Aero TT's record of 256.18mph was smashed a little over a week ago by the new Bugatti Veyron Super Sport.
The record now stands at a lofty 267.8mph, but - says US blog site Jalopnik - SSC is apparently working on a new package for its ultimate Aero that will once again help it regain the 'fastest car' crown.
The new car, designed by new recruit to the Saab fold, Jason Castriota, could make its debut later this summer.