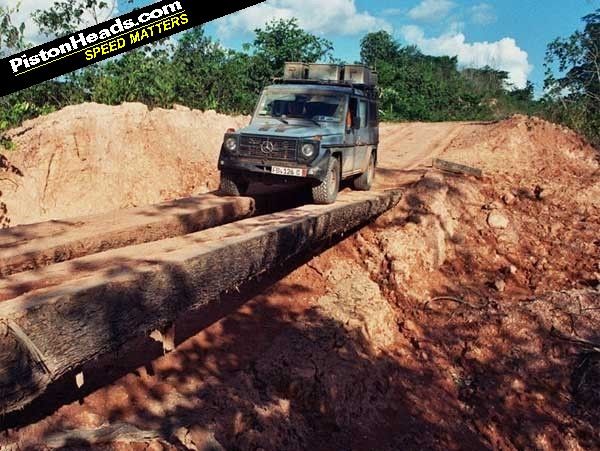 These days we're meant to call the Mercedes Gelandewagen
the G-Class
, not G-Wagen. Which is fine for the
Russian mobsters
and Hollywood celebs to whom we owe the vehicle's continued existence.
Somehow we doubt German adventurer Gunther Holtorf knows what a G-Class is. Because his car - nicknamed Otto - is most definitely a proper G-Wagen, without a hint of AMG bling or any other such nonsense!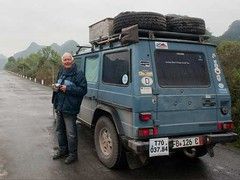 Somehow achieved without a 500hp V8!
A super-cool narrated slideshow of highlights from his now 23-year, half-million mile adventure in Otto - started with his wife at the fall of the Berlin wall in 1989 - has been put up on the BBC website and was brought to our attention yesterday as a possible Time For Tea? candidate. We already had something lined up with
the Wilton House promo
but it's too good to wait until the afternoon so we'll bend the format slightly and run it as Time For Tea?'s hastily contrived morning equivalent - Time For Coffee? - instead!
So, you know what to do. Here's five minutes of inspirational words and imagery - the perfect accompaniment to your mid-morning caffeine hit!
(Pics by David Lemke, via the BBC)