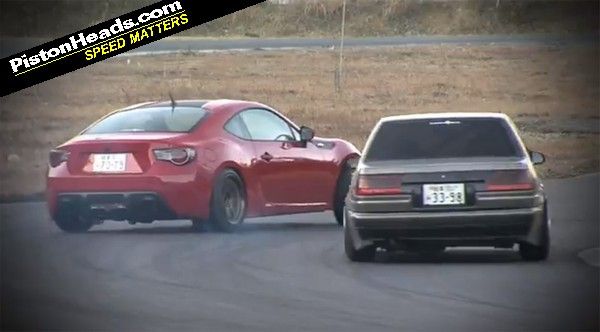 You might remember that, back before Christmas, Toyota's CGI-rendered advert for the GT86
put some backs up at the Advertising Standards Agency
. Whether you think this to be a balanced response to an ad that promoted dangerous driving or over-zealous bimbling that took a perfectly reasonable car ad off our screens depends on your perspective (though we suspect we can guess which yours is).
However, the good news is that Toyota hasn't been deterred from running performance-based car ads elsewhere in the world. Over in Oz, for example, it's currently running thisrather neat little promo. Showing Keiichi Tsuchiya, aka the Drift King, carving out a neat little racetrack in the outback sand with only a GT86 and a series of drifts as his tools, it proves that Toyota knows the sort of people it's aiming at. That is to say, people who like to go sideways.
But while Toyota's display of drifting is an enjoyable one, this one from Japan is even more so. Shot together with (and, partly, from) an AE86, the car that inspired its name, the GT looks in its element. We're rather fond of the sans-rear-spoiler effect, too. A few disparaging comments have been made about the GT86 not quite having enough power; these chaps certainly don't think that's the case.  So make a brew, grab a pew, and enjoy some sideways action, Nippon-style.