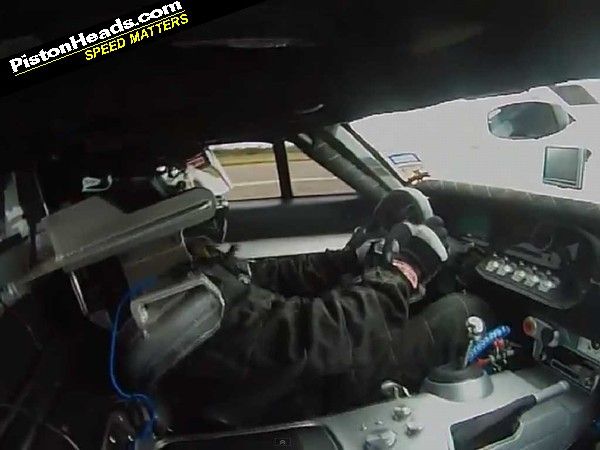 Hurricane Sandy and the presidential election are, clearly, serious things happening in the US right now.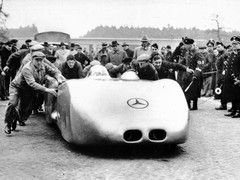 Mercedes', ah, state-sponsored effort in the 30s
But with the SEMA show and a bunch off other stuff there's some automotive light relief too, hence a slight stars'n'stripes feel to PH today what with our
HotWheels Camaro
and all.
Truth be told from our side of the pond we can get a bit sniffy about the American obsession with straight-line acceleration, standing quarters, all that kind of thing. We like to think of ourselves as a bit more sophisticated than that. Unless it comes to which 911 sub variant or GT-R model year is quicker round the 'ring. But that's different. There are corners and stuff. Much more grown up and high brow.
Anyway, sometimes you just have to bow down and say fair play and news that Hennessey, purveyors of 1,244hp Lotus Elises (OK, Elise-based vehicles, and more besides) has managed to get its twin-turbo Ford GT1000 conversion to exceed 260mph within one mile from a standing start. Claimed to be a fully road legal car, the Hennessey GT runs 117-octane race fuel (quite a lot of 117-octane race fuel, at a guess) through a 5.4-litre V8.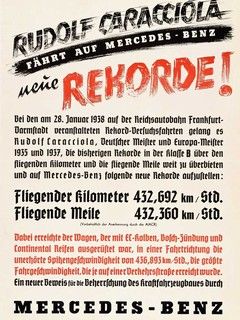 Time to challenge a long standing record?
There's nothing subtle or restrained about the car, its performance or the way it's gone about it and, yes, it's just managed to go very fast in a straight line at the pleasingly down to earth sounding
Texas Mile
event.
But fair play to them. And further respect for their take on a HANS device too. No namby pamby F1 dandy's carbon ruff for these (good ol') boys. Nope. You want your neck protected? You want plate steel, welded to the rear bulkhead and reinforced with scaffolding poles keeping your head in place. Yup, that should do it.
Begs the question, what could the GT do with a run-up? If it really is road legal Hennessey needs to take it to Germany. No, not to the Nurburgring. But to the suspiciously straight stretch of autobahn beside Frankfurt airport used by Mercedes and Auto Union before the war for land speed record attempts. Back in 1938 Mercedes driver Rudolf Caracciola hit 268.7mph in a record that, officially, still stands for a public road and, indeed, in Europe. A poignant record, true enough, given the fact that Auto Union hero Bernd Rosemeyer was killed the same day trying to beat it. But perhaps enough time has passed for it to be declared fair game.
It'd certainly be more honourable than assisting the state authorities in Texas in making sure their numberplate recognition cameras work on cars exceeding 200mph.
To business though! Video of the run here.
Sources: WorldCarFans, Mercedes-Benz archive