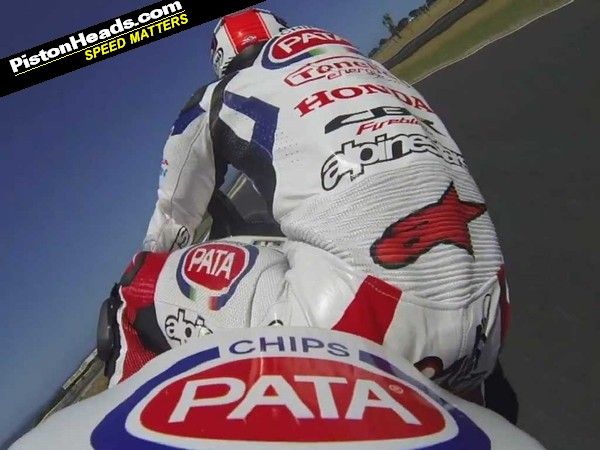 Now, onboard car videos are an online stock in trade. And the promise of the same from a World Superbike ridden by Jonathan Rea around Phillip Island to celebrate this weekend's opening round of the 2013 championship should promise much.
And it perhaps would've done, were it not for the camera angle chosen. Which gives a very good view of Rea's sponsors' logos and ... erm ... Rea's rear. Not to put too fine a point on it. It is safe for work, but you may want to have a think about how you're going to explain watching a close-up video of a man's leather-clad behind jiggling about.
Er, yes.
Once over the initial shock factor, it does go to show quite how involved riding a Superbike at race speeds really is. We car drivers may allude to sports cars making it feel like our backside is just millimetres off the road. But Rea's actually is. Amazing stuff.
Maybe bolt the camera somewhere else for the next one though guys...