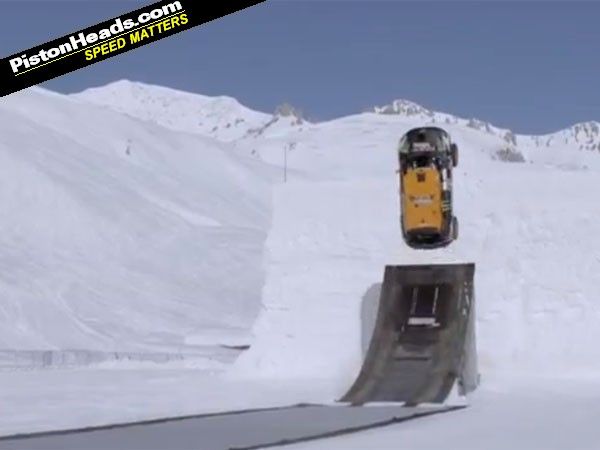 It's no secret that we aren't enormous fans of
Mini's Countryman
here at PH. But despite being performed in such a vehicle – or, to be fair, a heavily modified version thereof – this latest automotive feat, performed as a fairly shouty publicity stunt by Mini, was impressive enough to warrant our attention.
It's a video that's just been released of Frenchman Guerlain Chicherit performing the world's first backflip in a car. Set in Tignes, Chicherit uses the Mini All4 Racing – the same vehicle that took back-to-back Dakar Rally titles in 2012 and 2013 – to perform a full backflip, complete with a successful landing on a snow-built ramp. Although others have attempted the feat in the past, this is the first time it's been achieved fully, and what's all the more impressive is that it was done without any boosting from special moving parts on the take-off ramp.
Unashamed publicity stunt it may be – but that doesn't detract from the spectacle of this video. Enjoy!