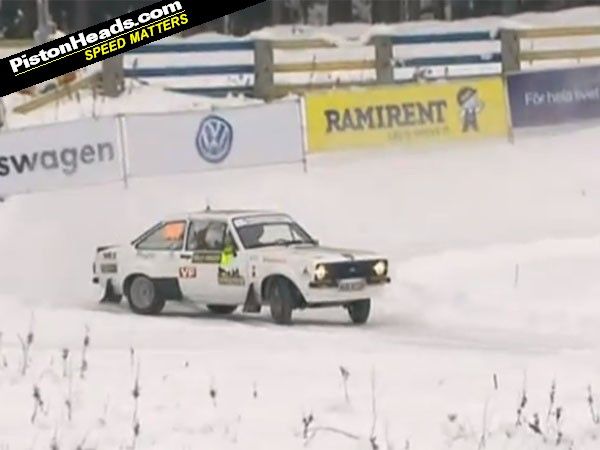 It was once said by a man I know that no car dances like a Mk2 Escort. This video proves the truth behind that statement.
At first glance, it might look like a classic rally video that's been remastered and sharpened up with the aid of some clever video technology. Either that, or a lucky amateur getting to experience the thrill of clubman rallying from behind the wheel of one of the most iconic rally cars ever. But no. In fact, it's a world rally event – Rally Sweden, no less – and helming the Mk2 is none other than Petter Solberg.
The video was shot on the first Historic Rally Sweden, which, as you might imagine, is like Rally Sweden, but specifically for historic rally cars. Like Solberg's Escort, which was prepared by Viking Motorsport, the rally preparation company set up by his former co-driver Phil Mills. Of course, that left a vacancy in the co-driver's seat, which was filled by Petter's wife Pernilla. Once you've watched the video, head on over to AxisOfOversteer's story on this for a superb shot of the husband-and-wife team in ... erm ... a 'compromising' position.
[Source:AxisOfOversteer]