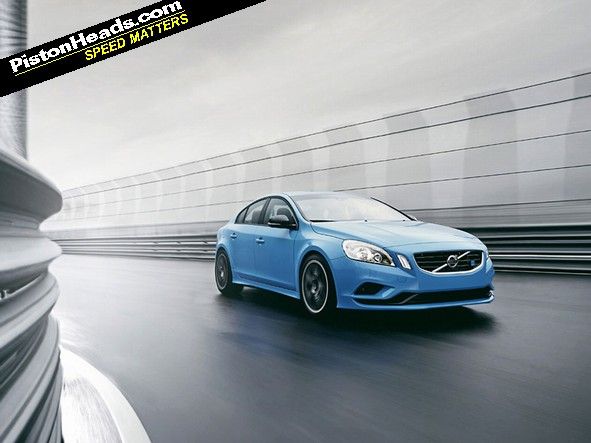 Following
much speculation
and some grainy spy shots, official pictures have now emerged of a Volvo S60 Polestar Performance Concept.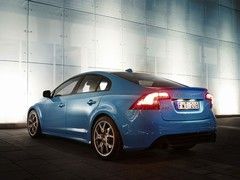 Reportedly created for 'one special client', the Polestar S60 appears to be unashamedly directed at the BMW M3 and Mercedes C63 AMG. Nowhere is this more evident than under the bonnet.
Sadly (perhaps), the rumour that a performance-oriented S60 would feature the XC90's 4.4-litre V8 has proven false, but Polestar and Volvo have instead attached a Garrett turbo to the existing T6 powerplant. It must be one gigantic turbo, though, as it has boosted the cooking T6's power and torque figures by a huge 208hp and 99lb ft. The resulting outputs are a frankly ludicrous 508hp and 424 lb ft.
These are enough, says Polestar, for the S60 to run from 0-60mph in 3.9 seconds and reach a top speed of 'more than' 300km/h (186mph). Interestingly, drive is provided through a six-speed manual gearbox, a nice concession to the enthusiast in a world of performance autos.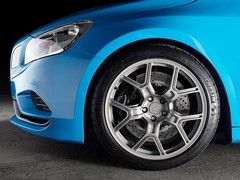 As with the previous
C30-based Polestar Performance Concept
, the modifications to create this S60 are far more extensive than just bolting a turbo on. The body itself sits 30mm lower and the tracks have been increased by 20mm at the front and 40mm at the rear, whilst the Haldex four-wheel drive system has also been revised. Suspension changes come courtesy of Ohlins, and comprises three-way adjustable springs and dampers. The front brakes have been upgraded to a massive 380mm, the rotors gripped by six-pot Brembo calipers. And on top of all this, the S60 PCC is also around 90kg lighter than the US-spec car it's based upon.
The official word from Polestar is that a saloon like the PCC could make series production depending on market response. So, if you like it, get badgering your Volvo dealer now!