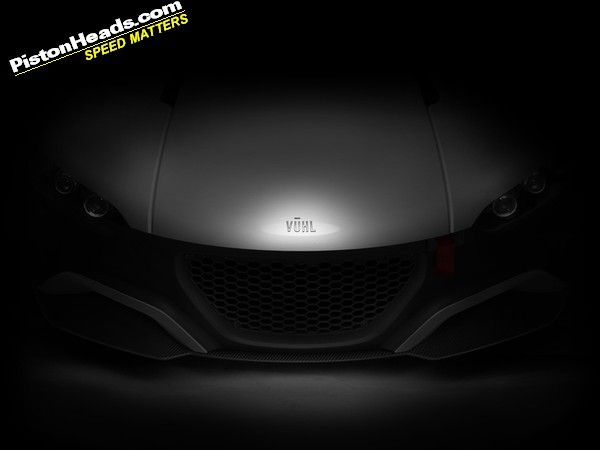 Bright new start-ups full of ambition in the sports car world are nothing new, but it's rare that we see one with such a global parentage as the Vuhl 05, which has been announced today. It'll be a road-legal lightweight supercar that, Vuhl says, is precision engineered for the track and endowed with exhilarating performance.
The cynic inside us says that we've heard all this before, but Vuhl (pronounced 'vool' and standing for 'Vehicles of Ultra-lightweight and High-performance'... erm... L...) does have some big backers, not least of which the Mexican government. Other big partners involved in the development of the car will include Ford and Magna Steyr, so there should at least be the weight of some experience behind this new car.
So, about that international heritage, then. It's been designed by a Mexican-American design agency, Etxe, which is headed up by brothers Iker and Guillermo Echeverria, and Vuhl says that its handling has been developed over here in the UK. Bodies, meanwhile, will be produced in Canada, while final assembly will take place in Mexico. And the company's will have EU headquarters in Luxembourg.
It's aiming big, then, this new outfit, but we can't help but wonder whether the added cost and hassle of building a car in such a global manner can really be borne by such a small concern. We'll have a better idea whether their efforts will be worthwhile when the car is revealed at the Goodwood Festival of Speed in June.