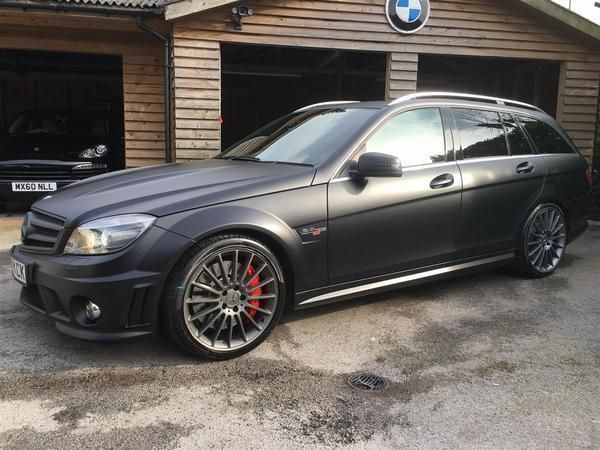 You may recall we ran a
C63 wagon
on the PH Fleet a little while back and rather fell for it. Rather as in 'completely', the combination of a socking great 6.2-litre V8 with uprated SLS internals and family estate car body ticking all the lifestyle boxes you could ever wish for. What could be better than the matt grey Edition 507 we ran? How about a matt black
DR520
instead?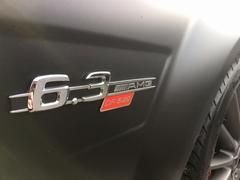 In case there was any doubt...
The various permutations of the mighty M156 V8 in the C63 were covered when we drove the
Edition 507 Coupe
but began with 457hp in the 'entry' version; from there you could have a revvier Performance Pack with 487hp and aforementioned lightweight SLS pistons, crank and con-rods, both packing 442lb ft. As a run-out the Performance Pack based Edition 507 upped power a tad more to - yup - 507hp and torque to 457lb ft. And then there was the Black Series with 517hp (and the same 457lb ft).
Black Series included then this is the most powerful W204 C63 ever sold by Mercedes, the cars built by the Specialist Products division at M-B World and, seemingly with a little help from a Brabus B63 kit, packing 520hp and 479lb ft of torque. Quite an upgrade in itself. Sold in matt black or matt white wrap and garnished with dark finished grille and wheels, an Alcantara interior with contrast stitching and DR520 branding they were quite the machines, commanding a £9,995 premium over the regular C63 saloons and estates. Just 20 were sold, of which five were apparently estates, one bought at the time by Jenson Button. Yet another reason he probably rues McLaren and Mercedes going their separate ways...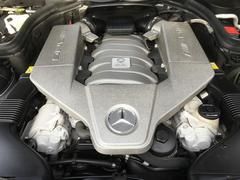 Big capacity, big power, big noise
So, basically, it's like our old 507 Edition wagon. But more so. And super rare. For lovers of over-engined German mega estates this has to be one of the most desirable cars in the PH classifieds right now, the vendor's slightly vague description perhaps explaining why it hasn't attracted more attention. That and the £59,999 asking price. £10K less than that will score you this possibly dubious/secretly rather appealing titanium-exhausted
'Black Series' wagon
conversion, £45K being enough to get you a
Edition 507 wagon
and
'standard' equivalents
available from as little as £25K. A chunky premium for a few more horsepower and bragging rights from owning a super-rare car, but it's got the power upgrade to back it up. Pays your money and all that.
And just in case you need a reminder of why we're such fans of the C63 wagon in all its forms, here's a valedictory lap around Brands GP in our Edition 507 on the very day Mercedes came to take it back from us. Best of days and worst of days, all in one.
---
MERCEDES-BENZ C63 AMG DR520
Engine: 6,208cc V8
Transmission: 7-speed auto, rear-wheel drive
Power (hp): 520@6,800rpm
Torque (lb ft): 479@5,000rpm
MPG: 23.5 (standard car)
CO2: 285g/km (standard car)
First registered: 2010
Recorded mileage: 25,000
Price new: £63,680
Yours for: £59,999
See the original ad here

[Source: Brabus]