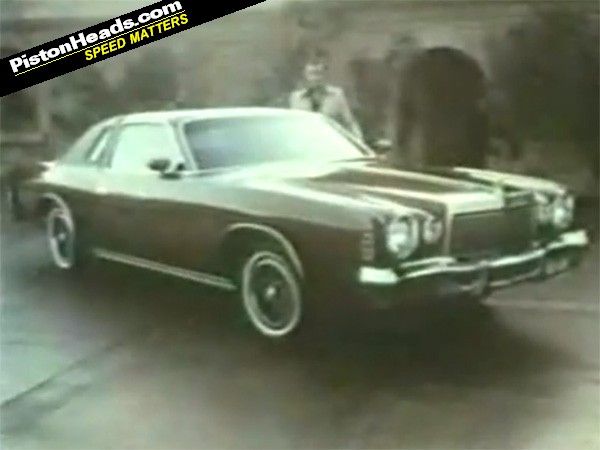 It's 1975, and America is just emerging from the oil crisis. Downsizing is the name of the game in the industry, and the giants are launching smaller, more economical cars which aim to sell based on fuel economy rather than performance.
Of course, this being America in the 70s, downsizing was a relative term. Take the Chrysler Cordoba, for example: a 'personal luxury' vehicle that Chrysler marketed as a small car without any of the sacrifice. Of course, the Cordoba was still a barge: five-and-a-half metres long, two metres wide and weighing in at 1,800kg.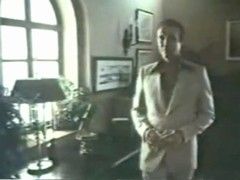 Khan grabs the keys to his Chrysler
Which is why the reference to the Cordoba as a "small Chrysler" in this ad raised a giggle. But it wasn't the only thing we enjoyed. First and foremost, the ad's hosted by Ricardo Montalban, later to go on and become one of science fiction's most famous villains by playing Khan in the second Star Trek feature film (and eliciting an
oft-parodied spot of overacting
by William Shatner in the process). Montalban, the face of Chrysler for much of the 70s and 80s, and the picture of Hispanic suavity here, tells us of the Cordoba's "soft Corinthian leather" (despite the fact the one he's driving being equipped with the standard fabric trim) before taking to the "highway" to demonstrate how the Cordoba "best answers [his] demands". That is to say, if the ad's anything to go by, some relaxed perambulation on a selection of gently curving mountain roads. It's classic American automotive hyperbole at its best, and if the sight of Montalban dressed in a cream suit with an enormous shirt collar, driving a brown land yacht with a brown interior – and doing so in all seriousness – isn't retro enough to raise a smile, then frankly you've no fun left in your soul and you should probably just head off and buy yourself a Kia Mentor right now. Old car ads don't come much more overblown than this. Oh, and keep an eye out for the hilariously ornate end plate.