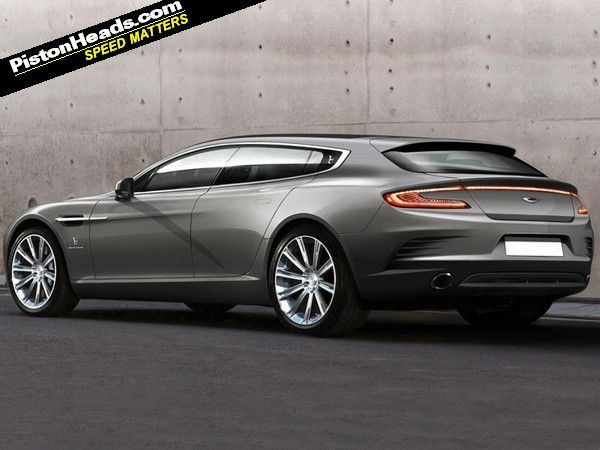 Fnergh. That, or as close as can be commuted from audio to print, was our initial reaction upon opening these first shots of Bertone's latest concept. It's called the Jet 2+2, and it is, we think you'll agree, rather comely.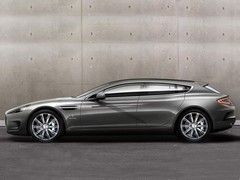 Phwoar. Is there a better-looking estate?
It's based on the
Aston Martin Rapide
making it, in effect, a Rapide Shooting Brake, and it follows on from Bertone's previous Vanquish-based Jet 2 concept that was first shown in 2004. We don't know about you, but we reckon the addition of the two rear doors balance the shape nicely, making the Jet 2+2 an even more shapely thing than its predecessor.
Under the skin, mechanicals are shared with the standard Rapide – in other words, it gets the same 5.9-litre V12 with 470hp, driving the rear wheels through a semi-automatic gearbox, which should give it the ability to hit the 62mph benchmark in under five seconds. Inside, meanwhile, the Rapide's interior also remains largely unchanged, with four individual seats, although new wood, aluminium and leather trims mark it out as being that little bit more special. The Jet 2+2 also boasts the ability to fold the rear seats flat, meaning you could almost call it practical. Maybe?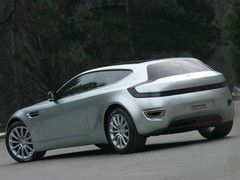 Jet 2 was 2+2's predecessor
Sadly, though, as much as that might make it a whisker more justifiable a proposition, you can't buy one. The Jet 2+2 is strictly a one-off concept planned for Geneva. That said, given increasing popularity of
fast estates
, and apparent competition in the form of Porsche's
Panamera Sport Turismo
, perhaps some wheedling in the general direction of Newport Pagnell might convince them that this is exactly what they need to make next.
Even if they don't, we're sure enough money thrown at Bertone would convince them to build another as a bespoke special, in the style of Touring Superleggera's Alfa Romeo 8C-based Disco Volante, or their less-slinky but equally agreeable Bentley Continental Flying Star. There are, in fact, so many big coupe-based brakes to choose from these days that Aston Martin would pretty much be rude not to build one from a Rapide. Or something.