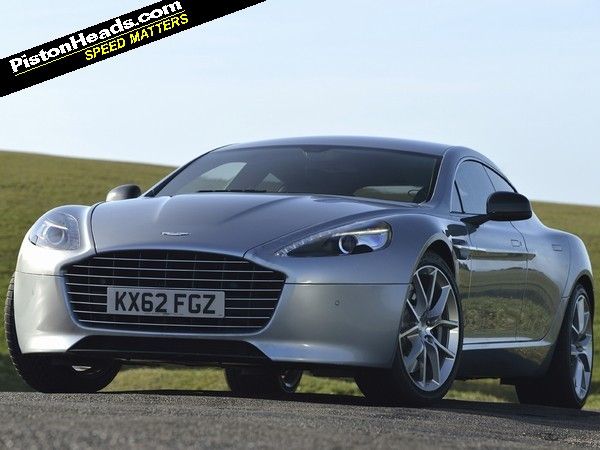 So the
rumours
were true; Mercedes-AMG and Aston Martin will collaborate on future models. An announcement today confirmed a letter of intent has been signed on a move 'towards a technical partnership'.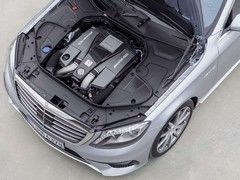 Coming to an Aston near you soon...
A partnership that initially seems more advantageous to Aston rather than AMG. It's no secret that Aston Martin urgently requires new powertrain technology, a
6.0-litre V12
and
4.7-litre V8
not suited to selling vehicles in markets with stringent emissions laws. This latest agreement will allow Aston Martin to launch a new generation of models incorporating 'cutting-edge technology and newly-developed V8 powertrains'.
It's not as if AMG doesn't have a few V8s in its stable. Whilst the 6208cc unit that thunders away in the C63 isn't long for this world, the 5.5-litre twin-turbo found in the S63(and nearly every other Merc) would surely be a perfect fit for the larger Astons. Moreover, the naturally aspirated, cylinder-deactivating 420hp variant, as found in the SLK55, could presumably work in something like a V8 Vantage.
The proposed deal will also give Aston access to 'certain components of electric/electronic architecture'. Along with the mention of cutting edge tech, it can be surmised that a hybrid powertrain is probably on the cards. Aston has recently displayed its abilities with hydrogen, although a conventional hybrid appears likely in the immediate future. Furthermore, this should allow Aston to upgrade its rather dated infotainment technology.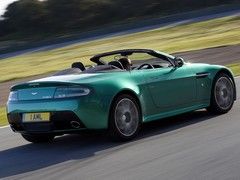 A more efficient Aston, still with a V8? Sounds good!
So what does AMG gain? Today's announcement outlines that Daimler AG 'will own a stake of up to five per cent non-voting shares in Aston Martin depending on the progress of the agreement'. But with both engineering teams working together, a transfer of skills between the two is surely inevitable also.
AMG's head Ola Kallenius commented that the deal is 'a real win-win for both sides' and 'proof of AMG's technological and performance expertise'.
Ian Minards, Aston's Product Development Director, added that working with AMG whilst remaining independent 'points to a very bright future for the company'. Indeed it does!
As yet, there aren't any firm details on how the partnership will progress. We'll be sure to share any news as soon as it arrives.