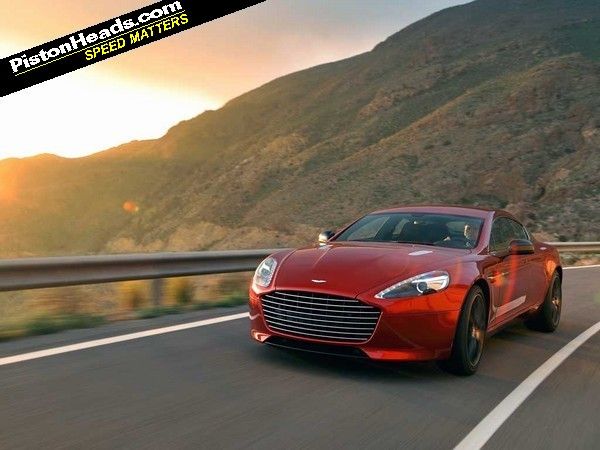 With a power hike to a healthy 558hp the new Aston Martin Rapide S has gained more than a new suffix to its badge and gobby new grille. Enough to transform sales from a trickle to a flood and sock it to the latest crop of turbocharged German muscle like the recently revealed
BMW M6 Gran Coupe
and
Audi RS7
? Aston Martin will sincerely be hoping so, not least with a
new Maserati Quattroporte
also looming.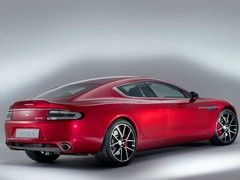 As elegant as ever and now much faster too
Of course, the BMW, Audi and their Panamera and AMG CLS equivalents weigh in significantly less than the £150K asked for the existing Rapide. Unless you fancy going used, where a quick glance at the PH classifieds reveals plenty of Rapides
for under £80K
. Or pretty much half price after just two years and, in many cases, well under 10,000 miles under their belt.
Amid speculation about sluggish sales the press release announcing the new Rapide S asserts the Aston's beauty, which has never been in question. It is, according to boss Ulrich Bez, "the power of luxury in action" whatever that means.
Saying that the new grille is rather more in your face than the one it replaces, the Gen4 AM11 6.0-litre V12 (a version of that in the new Vanquish) behind it significantly more potent than before. The 558hp it develops is on a par with the turbocharged Germans and a healthy 81hp up on the 477hp of the outgoing car. It's still peaky compared with those forced-induction rivals though, peak torque up to 457lb ft at 5,000rpm from 442lb ft with 37lb ft more at 2,500rpm than before. Enough to dip below five seconds 0-62mph (4.9 against 5.2) and hit 190mph.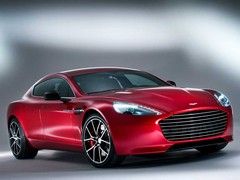 Pedestrian crash regs required new grille
That'll be the rapid into Rapide then. Though slightly improved it's still murdered by the Germans on CO2 and mpg - respectively 332 and 19.9 against 232g/km and 28.5mpg from the new M6 Gran Coupe. It's easy to say those able to afford such cars don't care but, like the rest of us, they probably do.
Moving on, the Gen4 tag is also applied to the three-way adjustable ADS dampers, together with further tweaks to the steering and controls to deal with the extra power. And, as you'd expect, there are lots of detail changes and upgrades to the interior packages, trim and extras including a new Carbon Exterior Pack.
Orders open next month with prices to be confirmed. If you want more there's a teaser video from Aston you can see here.
[Sources: Aston Martin, LeftLaneNews]