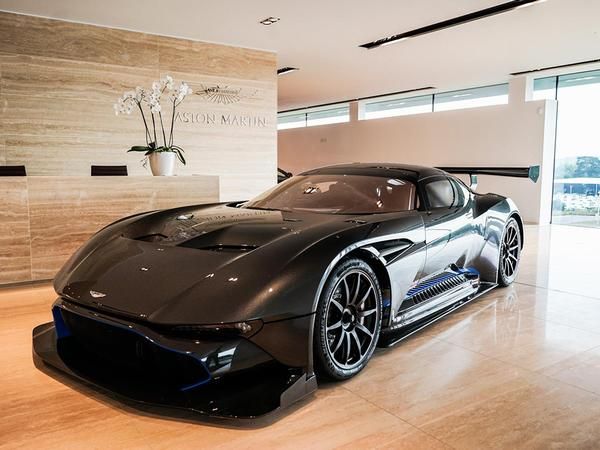 Yes, yes - Vulcan and Valkyrie are taken from the gods and all that. But they're also names of menacing cold war bombers designed to deliver the means of our mutually assured destruction. The Vulcan we know about as a Cold War workhorse, held at constant readiness to deliver nuclear payloads into the heart of enemy territory if the signal was given. The XB-70 Valkyrie never made production but prototypes of this six-engined, delta-winged, Mach 3 monster pushed the boundaries of speed, active aerodynamics and advanced materials in spectacular fashion. Which is appropriate, given its
Aston Martin namesake
promises to do the same for hypercars.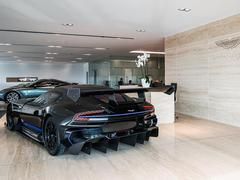 The Vulcan meanwhile was a little more crude by comparison. Noisy, brutish but undeniably effective it's become an icon of British engineering might. Again, that kind of works in the
Aston Martin context
doesn't it.
You didn't just buy an Aston Martin Vulcan for your £1.5m (plus taxes) though. You bought into a programme of training, events and super exclusive track days to enjoy with your fellow owners. Raising the question what happens if you're the purchaser of a pre-owned one? Are you buying a really expensive lump of carbon and metal you can't actually do much with, like those semi-restored Cold War jets that do 'fast taxi' runs on disused airfields but never (intentionally at least) take to the air?
It's a question raised by the appearance of a Vulcan at Aston Martin Bristol. Price, inevitably, is POA. Whatever that number ends up totalling will it also get you access to the programme of events original owners bought into? We put a call into Aston Martin to find out. The happy news is, yes, buying into this car also gets you the outstanding balance of the Vulcan programme. There would be certain operating costs - think storage, transport, prep and suchlike - if you wanted to fully join the fun. Impressive as a static exhibit or not you'd like to think any potential buyer would sign up to the full deal, right?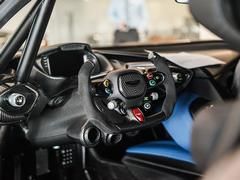 With the recent confirmation of
the AMR products
like the track-only Vantage AMR Pro factory support to run cars like this is assured too. Our man said the plan is for exclusive track days where Vantage AMR owners can run their cars alongside customer race cars. Meanwhile the Vulcan owners can expect exclusive sessions for their cars, to eventually be joined by the 25 'faster than an LMP1 car' track Valkyries as and when they are built.
Track days where you can only attend if you drive a car called Vulcan or Valkyrie? That's why you might want to, whatever the price turns out to be.
---
ASTON MARTIN VULCAN
Price: POA
Why you should: The lewd and relatively crude alternative to a Valkyrie you can buy now
Why you shouldn't: Neither road nor race legal does it have relevance beyond posing power?
See the original advert here