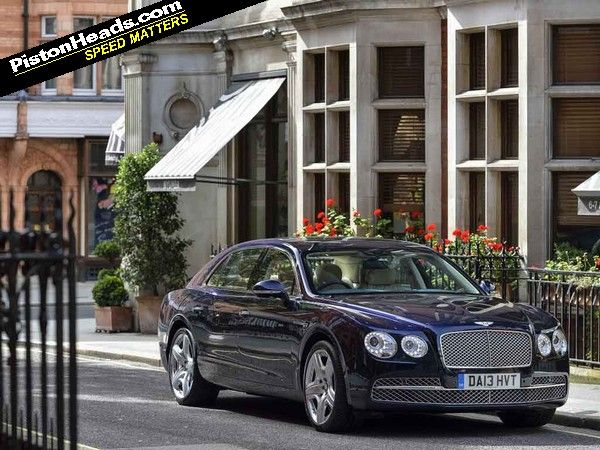 Foreign-built Bentleys. There's something about that phrase that simply feels… well, a little odd, isn't there? After all, Crewe's the home of the flying B, and ever it were thus – right? Well, no, actually. In 2005 and 2006, a handful of examples of the then-new Bentley Flying Spur rolled off the production line at Volkswagen's 'Glaserne Manufaktur', or Transparent Factory – the glossy Dresden home of
the Phaeton
production line. With demand high for the Spur, and low for the Phaeton, it seemed like the logical thing to do.
And, given the same circumstances now, it seems VW's at it again. The recent release of the second-generation Flying Spur has seen high demand from Asia – coincidentally, a market in which the Phaeton is fading fast as Audi's A8 L, Mercedes' S-Class, and to a lesser extent, the BMW 7 Series gobble up its market share. So once again, Spurs will soon be flying (sorry) down the production line in Saxony, filling the hole that those shrinking Phaeton sales have left behind.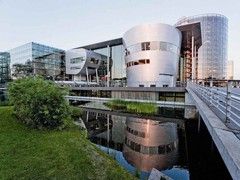 Fancy Phaeton factory now to build Bentleys
And while that might rankle with some patriotic Brits, you can't fault the business sense in the decision. "The Bentley's bodies are already produced in Zwickau in Saxony, so the synergy is optimal," Hans-Joachim Rothenpieler, technical director and CEO of VW Saxony, told the German tabloid
Bild
.
"Bentley is growing and the build plan for the new Flying Spur shows a significant increase in volume due to the positive costumer response," a spokesperson told PH. "We have therefore decided to build a limited number of Flying Spurs in the year 2013 from November onwards at Dresden. This decision is to help address aspecific challenge we have on satisfying the market demand for our new Flying Spur."
The million-euro question, of course, is: will buyers care that their Bentley was actually screwed together in Dresden? Perhaps not. Where a particular model's built doesn't seem to be a major concern for most other manufacturers, it has to be said. But then again, we can't help but wonder whether some customers might baulk at the discovery that their exquisitely-crafted British limo was actually built somewhere across the sea.
[Sources: Bild.de, Bentley]