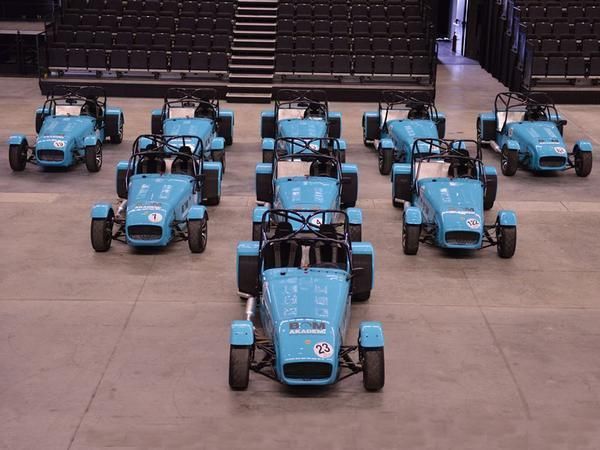 Caterham racing is jolly good fun. We're jammy enough at PH to have dabbled in Seven motorsport here and there, having a hugely enjoyable time in the process. Evenly matched cars, easily replaceable panels and not a lot of grip make for extremely entertaining racing.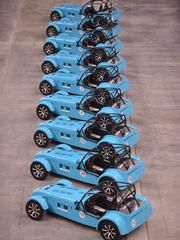 One, two, three, fou... hang on a second
Moreover, you tend to make some really good friends as well. Sad, but you do. So how's this for an idea: buy Caterhams for you and your existing mates, then introduce them to how good Sevens are? Now you can, with 12 Sevens currently for sale at Agackakan Motorsport in Istanbul. Sounds like a good way to kick off the best stag do ever...
They're an odd spec - Weber carb'd Fiat 1.6s, five-speed gearboxes, some very strange wheels - but opportunities like this don't ever come up, so we're happy to overlook that for now. Plus the engines, gearboxes and diffs are 'rebuilded', so they should be good for a few rounds of dirty dozen racing. And if someone does get a bit overenthusiastic, there are some spares included in the sale. Finally, and perhaps most importantly, they all come with lap timers to settle any arguments.
We wouldn't like to imagine the logistics of getting 12 cars back from Istanbul and then to whichever circuit you want to play around at, but we can imagine it would be a huge amount of fun. Plus, if you think about it, less than 10,000 euros per Caterham is damn good value. So what are you waiting for? You'll be the favourite rich person your friends know. We'll take lucky number seven...
See the advert here.
[Source: Road&Track]