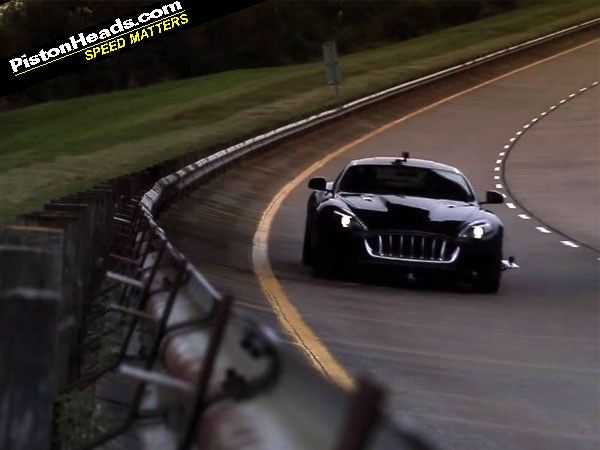 Say what you like about Afzal Kahn and the company that bears his name but there's certainly no lack of ambition or chutzpah in its creations. Laugh at the signature blinged up Range Rovers all you want but the influence on recent mainstream Land Rover product is undeniable. And the six-wheeled
'Flying Huntsman' Defender
certainly grabbed the attention at Geneva earlier in the year.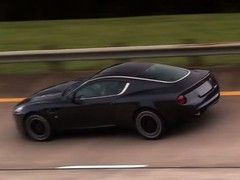 Can Kahn really 'doing a Zagato' for Aston?
And in this coachbuilt, DB9-based coupe Afzal Kahn is realising what he describes as "a longstanding ambition of mine to ... create a modern icon which will put British automotive craftsmanship back on the map."
Modestly called the Vengeance, PH was shown rushes from a video filmed earlier in the week of the car testing at Millbrook, the teaser now published on Kahn's YouTube channel for all to see. And there is a level of official endorsement from Aston Martin, at least to the extent that the project was discussed and the company has "entered into a supply agreement" with Kahn to provide complete DB9s from which the Vengeance will be created. Comparisons with Zagato bodied cars might have purists foaming into their cravats but certainly the precedent is there for more expressive coachbuilt iterations of regular production Aston Martins. And Kahn is eager to point out no such official approval exists for the £600K David Brown Speedback GT, which trades heavily off its Aston-inspired looks but is in fact based on Jaguar XK running gear.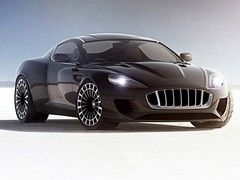 It was never going to be shy and retiring, was it
"Aston Martin has always been an inspiration, in particular the early Vanquish and the V600 Vantage wide bodies," says Kahn on the dedicated
Vengeance microsite
. "I'm grateful for their agreement, and for wishing us success on this project. The Vengeance pays homage to those classic designs while using modern engineering to create something unique and original which reflects my own style."
What to say about the look of the thing? We'll leave that to you but while the Spyker-esque machined aluminium grille certainly isn't shy the rest of it is arguably a successful realisation of Kahn's stated aims and - whisper it - carries off some of that raw aggression of those earlier Astons he says he wanted to recreate. Mainstream Astons long-since adopted a more elegant, sculpted look but for those craving a bit of the brawny excess of those 80s V8s, Vanquishes and Virages this may offer something Aston itself currently isn't. In that context you can see why it might be interested in letting Kahn test the water on its behalf.
There's more information about the Vengeance on the aforementioned microsite, with lots of 'bespoke' this and 'hand crafted' that abounding for every element of the car. Showmanship has always been Kahn's forte but with underpinnings like this and even tacit involvement of Aston Martin itself there's a degree of seriousness not seen before. Could Bradford yet emerge as the centre of automotive craftsmanship and an influence on mainstream tastes? Stranger things have happened. You're no doubt itching to have your say though. The thread is open!
Watch the video here.

[Sources: Kahn TV via YouTube; Kahn Vengeance microsite]