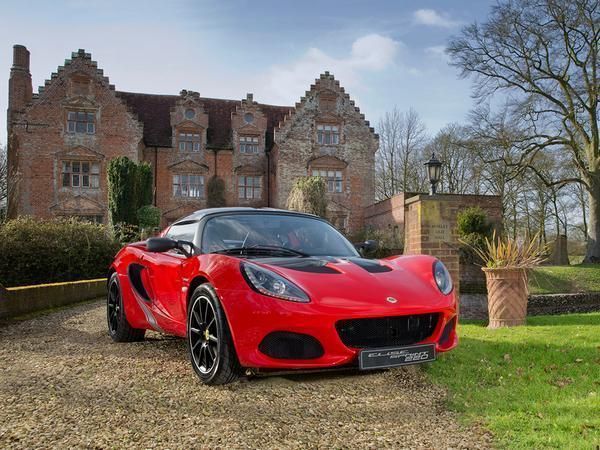 Putting 'Sprint' on the back of a Lotus is clearly not something taken lightly at Hethel, given how seldom the badge is seen. Elan is the obvious thought, along with an Exige S2 special edition, but it's certainly not as common as other nameplates.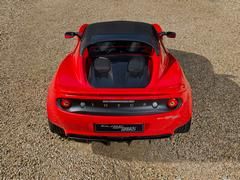 Fewer lights mean fewer grams...
The headline news for this Elise is a 41kg mass reduction, taking the dry weight to 798kg, although that does come with certain caveats. The standard Sprint equipment takes out 26kg and includes a lithium-ion battery (minus 9kg), carbon seats removing 6kg, forged wheels saving 5kg and a 6kg reduction through a polycarbonate rear screen as well as carbon for the access panel, roll hoop cover and engine cover.
Contributing another 10kg though are tweaks being rolled out across the Elise range, with a new design front and rear (note the two light clusters at the back now, rather than four) saving 9kg. The other 1,000g comes from the lovely exposed manual shift first seen on the Exige Sport 350.
That takes us to 36kg, with the remaining weight coming from optional lightweight brake discs (another 4kg eliminated) and the optional carbon sill covers, taking out 0.8kg which makes for a total 40.8kg. Or 41kg, if you're feeling generous.
Before this becomes too cynical though, a lighter Elise is surely a better Elise: 'Less mass means more Lotus', apparently. Available with both the 1.6 and supercharged 1.8-litre engines, the Sprint is - appropriately enough - more accelerative than the regular versions, boasting 0-60mph times of 5.9 and 4.1 seconds respectively.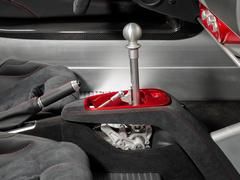 The end of stringy Elise gearshifts?
Marking out a Sprint from other Elises are black paint for those forged wheels, Sprint side stripes and badges, plus colour coded inserts inside; 'Electric Light Blue' is a new colour for the entire Elise range.
Jean-Marc Gales said of the new Sprint: "An agile, lightweight sports car does not weigh just over a tonne. It should weigh substantially less and it is a fantastic achievement from Lotus in ensuring that the fully type approved new Elise now dips below the 800 kg barrier." Could that be a swipe at the new Alpine perhaps?
Whatever, should you be seduced by a Sprint, it's available to order now ahead of first deliveries in April. It carries a £5,000 premium over the regular Sport models, meaning £37,300 for the 1.6 Sprint and £44,300 for the 1.8 Sprint.