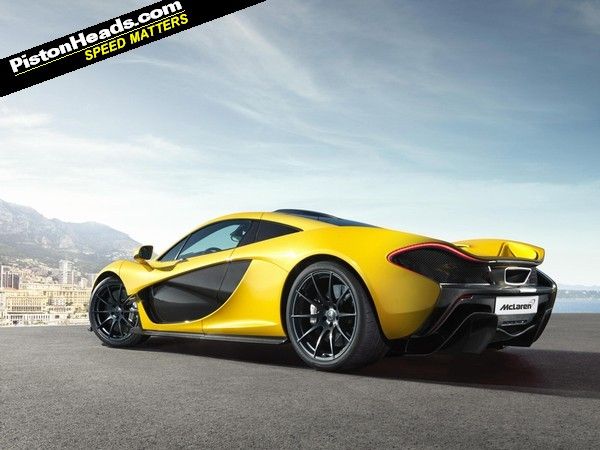 McLaren has issued yet another press release on the
P1
– but this time, it promises, it's the last. Well, until the Geneva Motor Show comes along, that is. The company says that the latest release gives us the "final numbers, images and information" relating to the P1 – in other words, this is all we'll get until the car makes its debut in production form.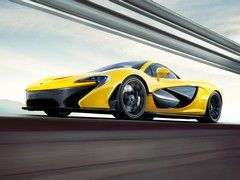 New vents are only obvious change
Accompanying the new info, we've been given a smattering of new shots of the P1 in its finished, production form. There are a couple of very subtle changes over the concept – for example, the new vents which sit just forward of the front wheels – but on the whole, the production car stays creditably true to the original.
More importantly, we've finally been a better idea of the new car's performance figures, though McLaren is still staying tight-lipped on exact figures. 0-62mph will take "less than three seconds", 0-125mph "under seven seconds", and 0-186mph (300km/h, in case you were wondering) will come up in "less than 17 seconds" – 23 per cent faster than the McLaren F1. Top speed, meanwhile, will be electronically limited to 217mph.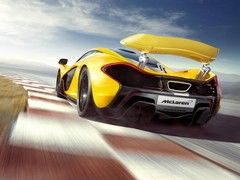 P1 will cost £866,000; 375 will be made
Those figures looks set make it faster in acceleration terms – albeit only fractionally – than
Ferrari's F150
– although it has to be noted that that's a car about which Ferrari has officially revealed very little thus far, in stark contrast to McLaren's drip-feed approach.
We've also been told how much the P1 will cost when it arrives: £866,000, to be precise. As expected, it'll be exclusive, too; just 375 examples will be produced. The official reveal – at which point, we hope, we'll be given the full spec on the new car, as well as an idea of its on-sale date – will take place at next week's Geneva Motor Show. Naturally, we'll bring you all the details as we get them.