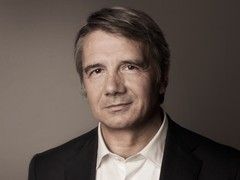 Coco: worked on 458 Italia and ... Citroen Pluriel
"Ah," says Donato Coco, staring intently into his soup. I've been making pleasant conversation with the Lotus design boss over lunch at the RAC and he's been engaging company. And proved, as ever, that designers are always among the more interesting of car suits to chat to at industry events.
But I've just asked him what he thinks Swizz Beatz can teach him about car design. That's Swizz Beatz the music producer advising Donato Coco, whose design back catalogue includes work on the Ferrari 458 and F430 Scuderia. (It also includes the Citroen Xsara and Picasso too but we'll gloss over that for now.)
And we've all had a good snigger about Lotus bringing in Swizz. What does he know about Lotus, and all that? More to the point, I ask Coco, what does Beatz's statement "Lotus ain't about that no more" while gesturing to pictures of iconic Lotus designs like the Elan and Elise mean for those of us who quite like that kind of stuff? And do we really want our Lotuses to be "all about the flash" as Beatz promises?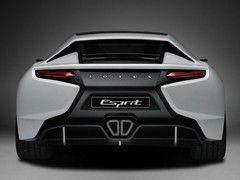 Can new Esprit shock like the original?
"Look at the Esprit S1 - James Bond, Barbara Bach, is that not flashy?" he asks. Fair point. Indeed, Coco warms to his theme about the Esprit and the way it paid no heed whatsoever to the Lotuses that came before it. Four decades on the shock has diminished but it's clear Coco relishes the opportunity to drop a similar bombshell.
But what about the Beatz thing? Coco is as unapologetic as his boss Dany Bahar. "If Colin Chapman were alive today he would probably be worrying the fans too!" he says. And after a 16-year design 'silence' as Coco puts it the time is ripe to do something radical.
Is courting playboy supercar buyers the way forward? Well, the view seems to be there was no future building minimalist, traditional Lotuses for a dwindling audience of hardcore enthusiasts. Though a few decades back they probably thought the same about the Seven too and now look who's lining up on the F1 grid.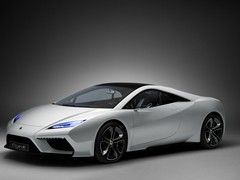 Looks a bit, well, like a 458 Italia
And there's no point building supercars if you're not going to court supercar buyers. Many of whom fit the Beatz mould better than they do your traditional Lotus fan. Put simply, Elise buyers ain't enough to pay the bills.
Proton seems happy to underwrite the project for the foreseeable future too. Like it or not, the Bahar vision is going to play out for some time yet. With Coco's stylistic musings putting some flesh on the bones.