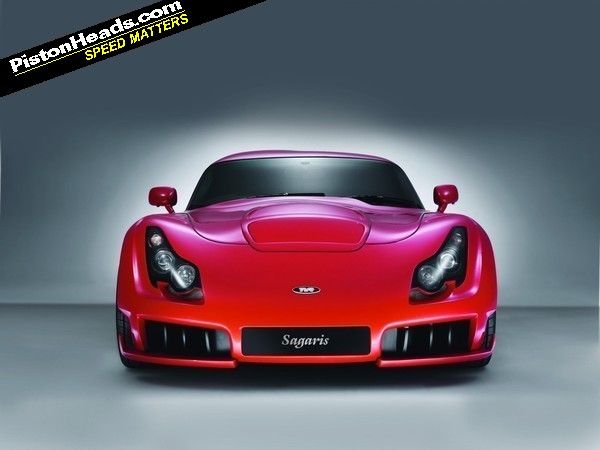 The dream of resurrecting any of the most recent TVR models has all but died with news that the jigs and body moulds for cars like the Tuscan and Sagaris are likely to have been scrapped.
These essential items for production were shipped out to Dresden, Germany, after Russian businessman Nikolay Smolensky bought TVR back in 2004, but we've been told they're likely to have gone the way of TVR itself.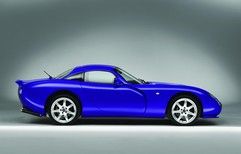 Tuscan one of the models affected
They were offered to UK specialists Powers Performance (formerly TVR Power) but the sheer cost of transporting them back to the UK was too much for boss Dominic Trickett. "Now he says he's sold them to a businessman in Dresden, which tells me he's scrapped them," Trickett told us.
Trickett, who used to be a development engineer for TVR, is doubtful anyone UK based would have had the stomach to bring them all back. "No-one in the UK is going to hire 40 lorries, only to find the body moulds have all been distorted," he said.
The company has kept in contact with Smolenksy and was involved in The Russian's plan to install Corvette LS engines into rebodied TVRs.
However that plan came to nothing. "We put the LS and the Borg Warner 6-speed in it," Trickett said. "We were trying to homologate for Europe and the US, but we realised there wasn't a cost-effective market for the car."
Earlier this year Smolensky officially declared TVR dead and said he was going to use the name on wind farms, although nothing seems to have emerged from that.
"You can't build a mark III Tuscan and call it a Vulcan, it's not a new model," Trickett told us. "To bring back TVR you need £50 million to build a new car."
However he said that UK specialists are now sophisticated enough to build an entire TVR from scratch if anyone was prepared to pay. "There's more facility now to buy parts and have them made than there ever was when TVR was in business."