Is it better than the Mercedes-AMG E63? That, it seems, is the question people ask when you start talking about the latest BMW M5. OK, we'll come to it.
First, then, the sixth-generation BMW M5. Here it is. It still looks subtle, doesn't it? A bit like the last one did and, like that, it still has a 4.4-litre V8 engine with two turbochargers, albeit different turbochargers, a new exhaust system, new, higher-pressure injection system and more efficient cooling. From there onwards it only diverges further from the previous model, as you'll have probably heard.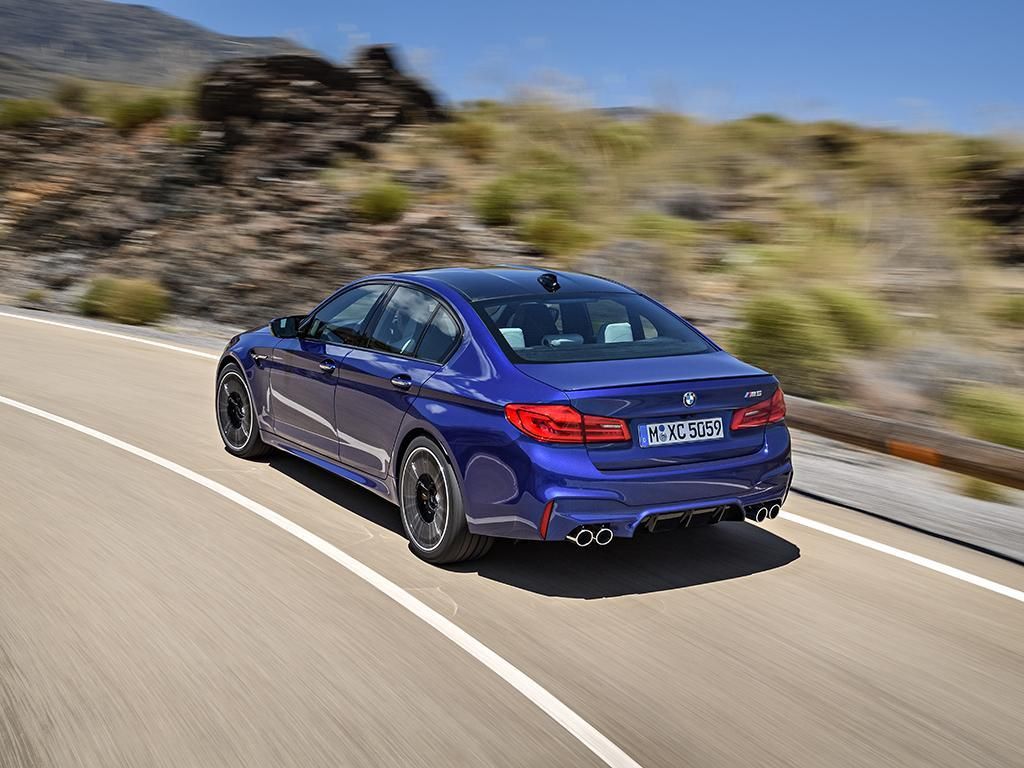 The biggest news is that it has four-wheel drive. Second biggest is that you can turn it off, and still have a rear-drive M5. Goodie. Somewhere beneath both of those in terms of importance and interest are that it no longer has a dual-clutch transmission, but gets a torque-converter auto instead, has 600hp, a carbon fibre roof, costs all but £90,000 and has lots, and lots, of driver-selectable things.
They include - big breath, here - three-stage adjustable dampers, three-stage steering weight adjustment, adjustable engine response, and gearbox response, and exhaust loudness, changeable stability control interference levels, and even different 4wd system responses: conventional 4wd, Sport 4wd, or 2wd. You can't adjust the brakes, but you can select from conventional discs or carbon ceramics.
Which strikes me as, well, quite a lot to think about. Luckily there are some preset modes, and two programmable buttons on the steering wheel for saving your own preferred modes.
Between all of them, though, the M5 has a consistent, and rather likeable, character. Inside, it feels like most other 5 Series, only with even better seats and an overburdened steering wheel and transmission tunnel.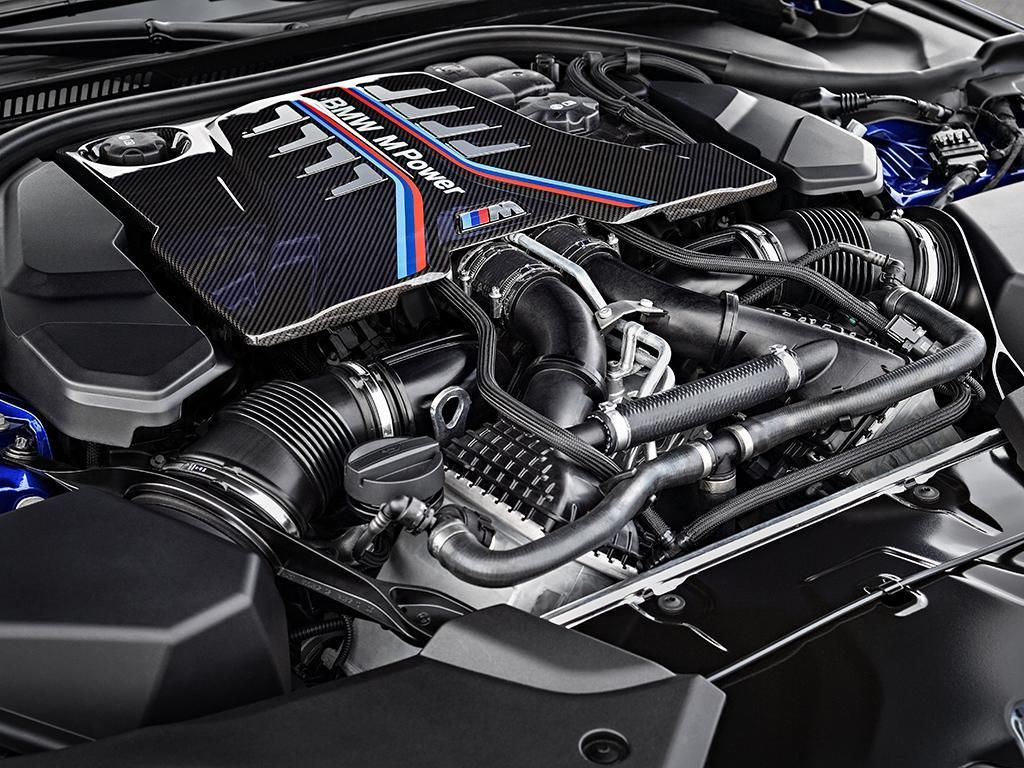 Otherwise the cabin is as understated as the exterior, which apart from more aluminium body panels than other 5s, big cooling capacity in the front and a diffuser and quad pipes at the rear, doesn't shout 'fast' like, say, an
. Carbon fibre roof aside, of course.
The noise doesn't, either. When an AMG V8 cranks into life, you know about it. When a BMW M5 does, you'd have to know what you're listening for. But, as with the appearance and, as with the driving experience, to an extent, that's not necessarily a bad thing.
Restrained outside, restrained inside, restrained to listen to, then. And the new M5 is also relatively restrained to drive. BMW calls it a 'business sedan' and I guess it's important to remember that's still what it is. Turn up at a client meeting in an AMG E63 and I suspect they'll know you've arrived in an AMG. Arrive in an M5 and they might only think you've arrived in a generic 5 Series. That might be important.
The hardware, though, fairly quickly makes it clear this isn't an ordinary 5 Series. The steering, at not much more than two turns between locks, makes the M5 feel more agile than its girth - 1,930kg, down around 15kg on the previous-gen car - would suggest. It's not a new trick, but it's one that works. The ride is controlled, composed; softer than an E63's, from memory, but you'd want a back-to-back test to say for sure. And regardless of which mode you stick the M5 in, its inherent character doesn't change that much.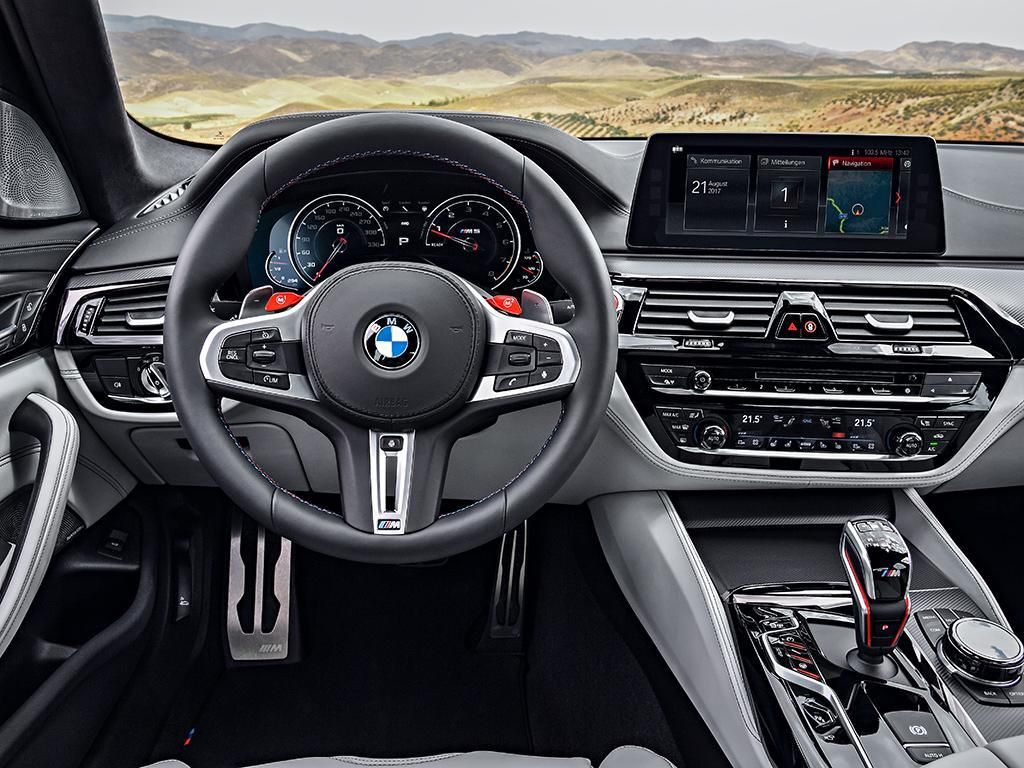 The 4wd system is predominantly rear-biased, so on the road, even if you're starting to demand a bit more of it, it feels naturally quite well balanced, with no corruption of the relatively light, accurate, responsive steering. Body control is good; it gets firmer as you slip through the damper response modes, obviously, with marginal losses in compliance as you go. But even with soft dampers, and the 4wd system in 'normal', there's still some throttle adjustability on the way out of a bend; that pleasing balance that's inherent in a long, front-engined, rear-drive car.
That 4.4-litre V8 is a curious thing. Not because of the way it delivers its power. It makes its peak torque of 553lb ft from just 1,800rpm, and holds onto it all the way to 5,600, where the 600hp power peak starts, and stays constant until 6,700rpm, so it's incredibly potent, all the time. Perhaps the conventional autobox shifts gears slightly more slowly than a dual-clutch transmission. I dunno. It feels fast enough to me, has the advantage that it's even smoother at low speeds, locks-up pretty much as soon as the car is rolling and, besides, when you make 553lb ft from not much more than idle, there are only so many gear changes you need.
The thing that makes it a bit curious, though, is the noise. BMW has upped its volume compared to last time around, but it never approaches AMG levels. It still has some augmentation through the speakers, for heaven's sake.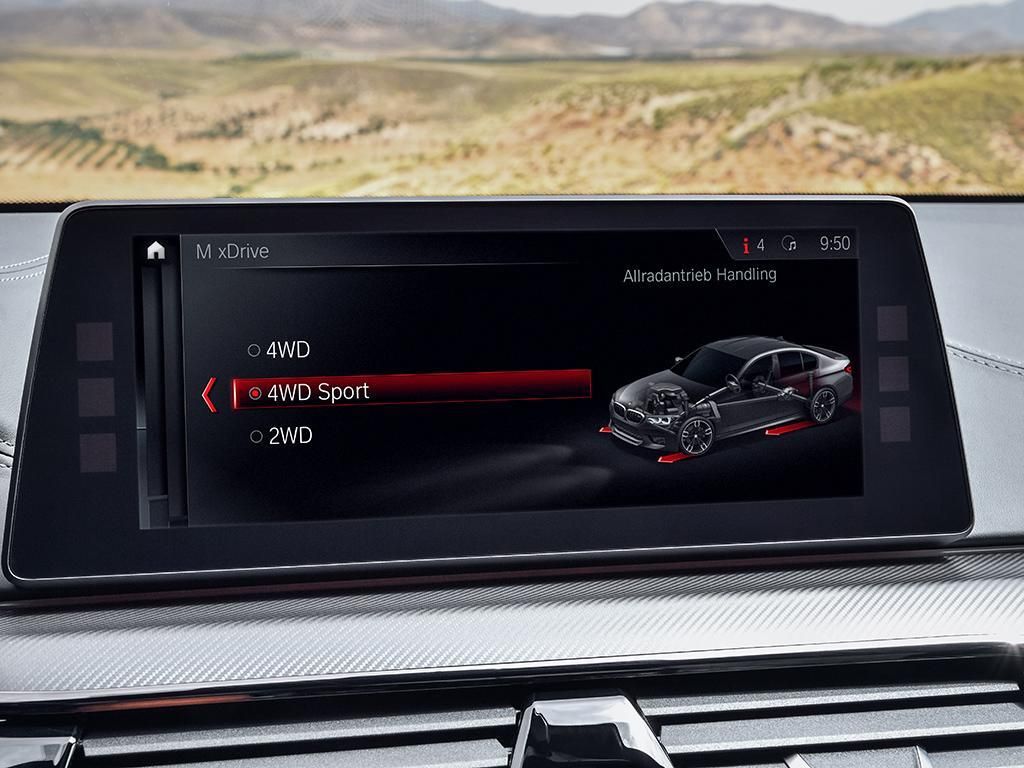 So it's a capable car, an agile enough and responsive enough car, even an extremely powerful and - honestly - absurdly quick car. But somehow it feels like it does all of this without going to more than about six or seven on the dial.
Unless, that is, you turn the stability control off completely, and engage two-wheel drive. In which case, the M5 has magnificent poise, a deft balance, and the ability to smoke up its rear tyres like one of the very best super saloons of all time. BMW is quite proud of all the electronics systems, which match all of the M5's prodigious tech together. But it ought to be equally pleased with what happens when you turn all of them off.
Which brings me back to the E63 question. And, I'm afraid, I don't know. What I can tell you is that it's less exciting, less obvious, and less loud than an E63. But whether that makes it worse, or better, or otherwise is, I'm afraid, a question for another day. I suppose, with the M's subtlety, it's actually possible that it will leave you a little cold; although it didn't me. Because I suspect that's exactly how BMW wanted it to feel.
---
SPECIFICATION - BMW M5
Engine: 4,395cc, twin turbocharged V8
Transmission: eight-speed automatic, all-wheel drive
Power (hp): 600@5,600-6,700rpm
Torque (lb ft): 553@1,800-5,600rpm
0-62mph: 3.4sec
Top speed: 189mph (with M Driver's package)
Weight: 1,930kg (including driver)
MPG: 27 (NEDC combined)
CO2: 241g/km
Price: £89,640