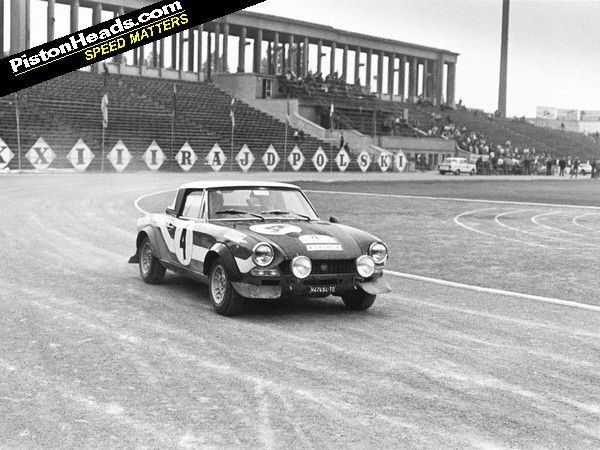 Fiat is heading back into WRC with an Abarth version of the Fiat 124 Spider, a source close to the tuning company has told PistonHeads. The car will compete in what's said be a new sports car category designed to restore some petrolhead credibility to the supermini-dominated series. The likely entry date looks to be 2017, when the 124 Abarth road car will also go on sale.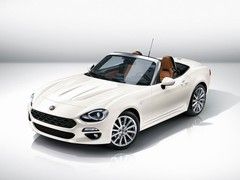 Just announced and already going racing
That car, also based on the Mazda MX-5, is expected to use 160hp and 190hp versions of the 1.4-liter turbocharged four-cylinder used by the 500 Abarth. That's up from the standard 140hp used by the
recently announced 124 Spider
and should create a gutsy little sports car given the Mazda's 1000kg weight. The source also claims there'll be a version making over 200hp from the same 1.4 engine to tie in with the rally car's introduction.
The road-going Abarth comes with a beefed up front bumper to create a sporty counterpoint to the rather mild-looking 124 and will be sold with an optional matt black bonnet to draw comparisons with the Abarth tuned 124 Stradale homologation car built in the early 70s to satisfy entry requirements for the 124 rally car. It'll also be available with a hardtop like that car.
The last time Fiat was seriously involved with world rallying was the golden period in the late 70s/early 80s when it won the World Rally Championship three times with the iconic 131 Abarth, once with Markku Alen at the wheel, the last time in 1980 with Walter Rohrl.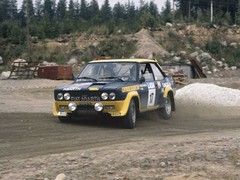 The 1980s was the Golden era
Fiat's return to rallying via Abarth has long been rumoured and the tuning arm has competed on a national level with versions of the 500 and Punto, but this looks finally to be happening (although at Fiat, plans are always subject to change).
Abarth itself is going great guns with global sales on course to hit 10,000 a year, up from around 7,000, the head of the brand told us. That's purely based on versions of the 500, latest of which is the hardcore 190hp Biposto two-seater (the Punto version was discontinued). The range will expand further with an Abarth version of the Fiat 500X small SUV, the brand said, giving three models in total. We're told the UK vies with Italy for the title of world's largest Abarth market, and the UK arm tells they're increasing the number of Fiat dealerships authorized to sell Abarths from 68 to 103. Stick a gleaming red 124 Abarth Stradale with matt black bonnet and hardtop on the forecourt and you'll get us through the door.
[Rally shots: LAT]