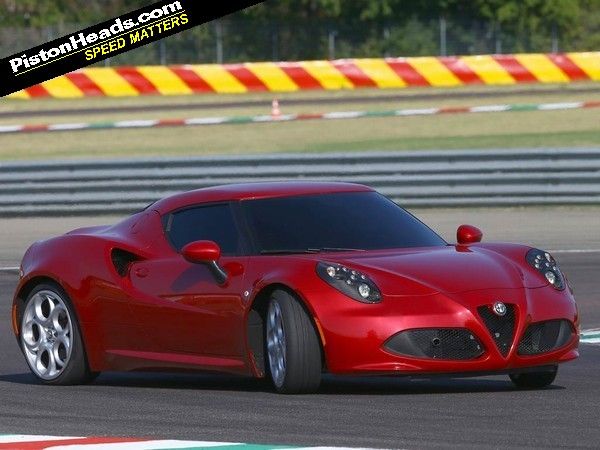 It's been a long time coming, but the Alfa has finally revealed a UK price for
the 4C
. It will be available from October from £45,000, with first UK deliveries expected in early 2014.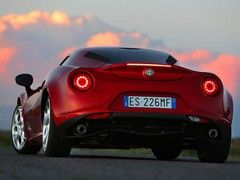 And it's the same price as a TT RS...
Not only does that make it slightly cheaper than the initial c. £50K estimates, it also undercuts the Cayman S by £3,783. Add PDK to the Porsche (the Alfa is only available with a twin-clutch, remember) and that gap becomes £5,705. Whether buyers will be willing to accept a relatively humdrum drivetrain in exchange for the 4C's exotic construction methods of course remains to be seen.
All 1,000 Launch Edition 4Cs sold for 60,000 euros (around £52,000), which certainly augurs well for the standard car. But there will always be those who covet a limited edition so perhaps we shouldn't read too far into that. Global production is limited to 3,500 units.
Other rivals? For those after beautiful mid-engined handling, the Lotus Evora must be considered. It's more expensive than the 4C at £52,500 but the Alfa will be doing exceptionally well to match the Lotus's dynamics.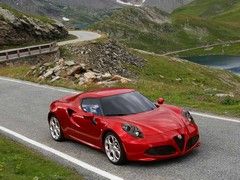 Let's hope it can deliver out here
Closest on price is the Audi TT RS at £46,160, and comes to battle with a fabulous engine. Everywhere else though, we'd like to hope the Alfa is the more desirable and compelling car. Indeed, Alfa's invite is to 'just drive' the 4C and we'll be doing that very soon...
Furthermore, dynamics feature extensively in Alfa's launch blurb. Not a new technique to promote a sports car, but here you'd hope it's meaningful. There's talk of a 'far more intense driving experience' thanks to the layout plus 200,000 hours of wind tunnel and track aero development.
The 4C's is a tantalising recipe. Can it be brought together?