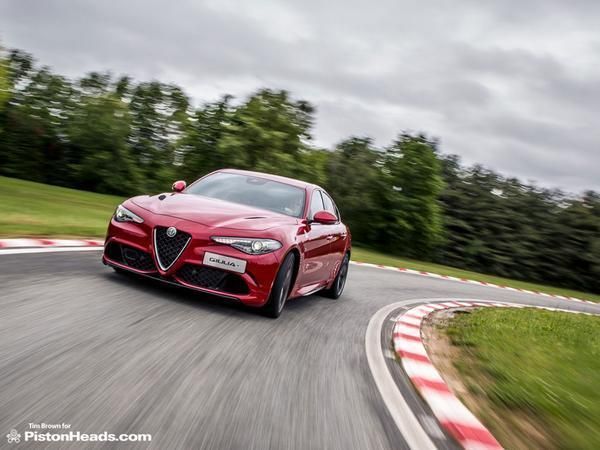 Our first impressions of the new
Alfa Romeo Giulia Quadrifoglio
were positive, and that's a good thing. Because Alfa is set to send it into battle in the UK wearing a price that, although fair compared to obvious segment rivals, puts it into uncharted territory for an Alfa Romeo saloon.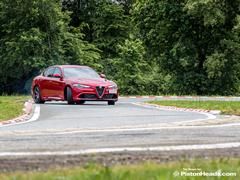 Hopes that it would undercut the BMW M3 and Mercedes-AMG C63 saloon by a comfortable margin have proved to be optimistic, with a base On The Road price in the UK of £59,000. To save you having to look things up that's £2,395 more than a BMW M3 saloon and £70 less than the non-S version of the C63.
As we've previously discussed, the power advantage is a significant one, with the QV's 510hp outplaying the AMG's 476hp and the M4's 431hp. Indeed, it draws with the more powerful S version of the AMG for peak output, with the Merc costing £66,820. Of course, whether there's any performance difference between them on the road is another matter...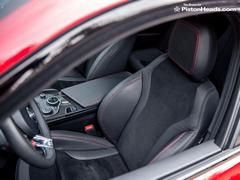 According to the release standard kit includes 19-inch alloys, leather and Alcantara interior trim, various active safety systems and a navigation system with an integrated 8.8-inch display screen. Although some markets will get the option of a manual gearbox, all right-hookers will come with the eight-speed autobox which can also be bossed with steering wheel paddles. There's no word on option pricing yet, or indeed whether Alfa will market a plusher version of the car at a higher price point, but the carbon-ceramic brakes that were fitted to the launch cars we drove in Italy will be extra cost.
It's a punchy price for a car that will be an unknown quantity for many - it's 25 years since Alfa last sold a rear-drive saloon in the UK and the Giulia Quadrifoglio has twice the horsepower of the 156 GTA that was the brand's previous high watermark for four-door performance. Our first impressions were that it's certainly not lacking in excitement our outright pace, the question now is whether Alfa can deliver a dealership experience to persuade potential buyers to give the Giulia a chance.
Photos: Tim Brown