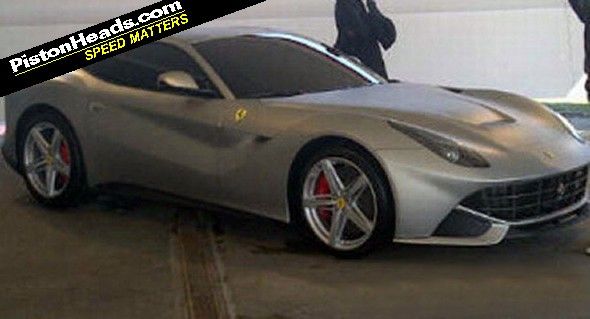 Ferrari didn't want you to see this, the first undisguised image of the replacement for the 599, until 29th February.
But these days the car industry seems to spring more leaks than your average government ministry, and so this shot has been leaked to website GTspirit.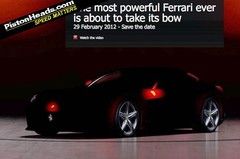 It's not clear, but it does seems as if this car is a styling buck, rather than the finished item, but it surely gives a strong impression - and possibly an entirely accurate one - of how the finished car will look when it is unveiled at Geneva.
We also know that beneath those taut curves lies a V12 with at least 710hp (making it Ferrari's most powerful road car ever) a rear-wheel drive chassis and a seven-speed twin-clutch transmission. We can't wait to find out more...