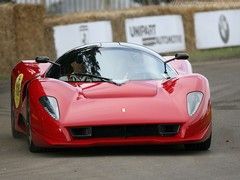 What do you do when you have a one-off Pininfarina-bodied Ferrari based on one of the final Enzos and you want to take it racing?
It's not a question most people will ever be in a position to ask, but James Glickenhaus, owner of the thoroughly gorgeous $4m Ferrari P4/5 (right), has and the answer he has come up with is simply to build another one.
Rumours of the P4/5 Competizione surfaced last autumn, and the car is now finally in build, with plans pencilled in for a race debut in the EXP1 class at the Nurburgring 24 Hours in 2011.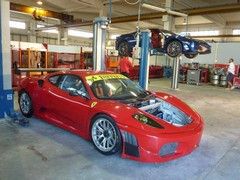 So just how do you create a Ferrari P4/5 Competizione? We dropped James (a long-time PHer) a line to find out. Turns out you get an ex-racing GT2-spec Ferrari F430, and throw most of it away except for the engine, gearbox and suspension. Next you take a US-spec Ferrari F430 Scuderia and engineer it to take the GT2's running gear.
Finally, you re-design the P4/5 body to fit the new car's dimensions, and to make it suitable for racing. Simple really...
Glickenhaus tells us that the P 4/5 Competizione is being designed, engineered and built by LM Gianetti and NTechnologies, under the direction of Paolo Garella, the chap who headed the P4/5 team at Pininfarina.
When the P 4/5 Competizione's racing career is over, the plan is to modify her to make her fully road legal. Wonderful.