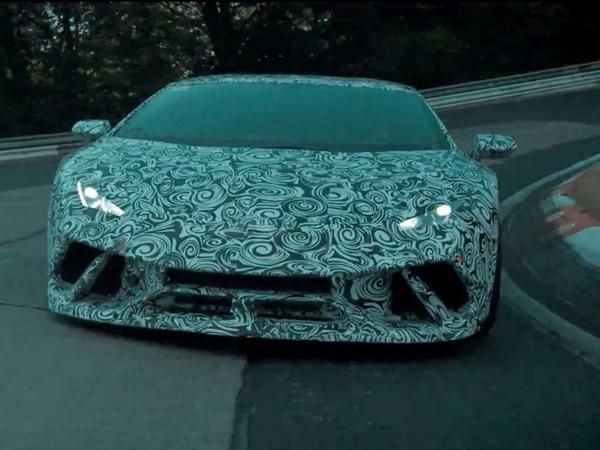 That Lamborghini had bagged a stellar Nordschleife lap in the Huracan Performante it's going to unveil at Geneva was an open secret. Now we know how stellar - 6min 52.01sec.
By any stretch that is a fast lap - faster than the Aventador SV's 6min 59sec, faster than the Porsche 918 Spyder's 6min 57sec. Heck, it's only four seconds off the pace of a V8-powered Radical weighing a fraction less and fully pushing the boundaries of what anyone could define as 'road legal'.
How has it achieved this time? We don't know yet, beyond a quick glimpse at the Aerodinamica Lamborghini Attiva branded active aero, which has moveable channels in the front splitter and in the bodywork in front of the fixed rear wing that can bleed air to reduce drag at high speeds while letting the downforce help where it matters in the corners.
More on the car when we know it, for now appreciate the talents of Marco Mapelli and his willingness to prove that 'old fashioned' supercars with high-revving, big capacity naturally-aspirated engines are more than a match for any fangled hybrid hypercar. His SV lap was the stuff of legend, this one on the Huracan demonstrates both he and Lamborghini really mean business.
Watch the video here