Well isn't this convenient timing? Just as Dan was discussing how cars need to be less complex and less focused
, Lamborghini launches a two-wheel drive
with less power than standard and less weight too. Alright, it will still do 0-62mph in 3.4 seconds and 199mph but let's not miss out on making a point.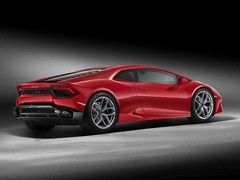 "Tuned to provide oversteering characteristics" you say?
The Huracan LP580-2 has been launched at the LA show and described by Stephen Winkelmann as "appealing to those wanting an even more intense driving experience, or who currently drive other rear-wheel drive marques and aspire to driving a Lamborghini." Ah yes, the other marques. Clearly aimed at the
, the two-wheel drive Huracan enters the fray with noticeably less power and torque than either but the appeal of that naturally aspirated V10. Dry weight is claimed at 1,389kg, which compares well with the 488's 1,370kg (with lightweight options) and the McLaren's 1,330kg.
There may not be a Balboni stripe for this two-wheel drive car, but it is distinguishable from the LP610-4. See the revised front air intakes, rear spoiler lip and new 'Kari' rims. Those wheels are shod in new Pirelli PZero tyres designed for the rear-wheel drive installation.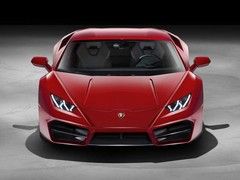 Eyes firmly on the McLaren and Ferrari...
Furthermore, the Lamborghini driving modes - Strada, Sport and Corsa - have been "tuned to provide oversteering characteristics, emphasising authentic rear-wheel drive behaviour." Jolly good! Weight distribution is 40:60 front to rear.
And the news keeps getting better. The cylinder deactivation introduced on the MY16 car is standard - every little helps, right? - and the two-wheel drive car is cheaper as well. Much cheaper. While UK prices are not yet confirmed, we can compare the European prices. The LP610-4 costs 169,500 euros plus tax whereas the LP580-2 will be 150,000 euros plus tax. Think of the Lambo merchandise you could buy with the extra cash! Silliness aside, that could be one hell of a triple test...