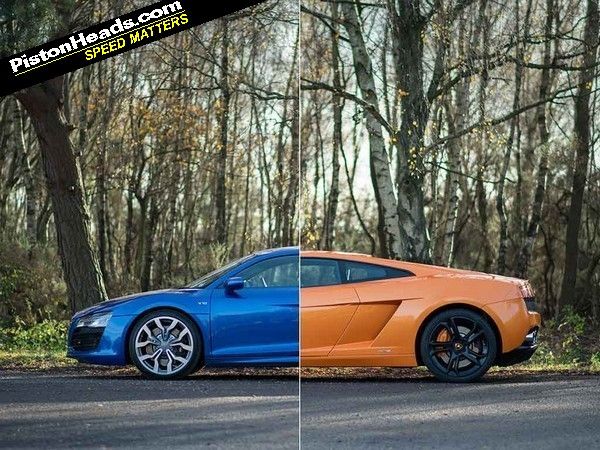 We've spent all day as guests of Lamborghini learning all about the
new Huracan
, of which we'll be telling you more very shortly. Notable by his presence alongside the Lambo development team though was Audi's Dr Ulrich Hackenberg, self confessed architect of the VW group's platform philosophy and seemingly present to offer steely interjections to the Lambo love-in just in case they'd forgotten who was actually in charge.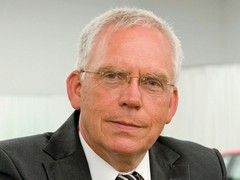 Hackenberg on hand to show off VW tech
Where Ferrari has confirmed it's sticking
with aluminium
for its 'mainstream' models and McLaren has bet the farm on productionised carbon fibre Audi, sorry, Lamborghini, has instead gone for a mixture of the two. Hackenberg was quick to assert that the new Huracan platform is, as is his style, an adaptable platform that'll underpin a series of models and apparently known as the Modular Sportscar System or MSS. In the Huracan's case it amounts to a 50 per cent increase in stiffness compared with the Gallardo's all-aluminium design with a simultaneous 10 per cent reduction in weight. 
Like the Gallardo and current R8, the engineering expertise that's gone into it comes out of Audi's Neckarsulm plant and combines Audi Space Frame aluminium production techniques with new productionised carbon fibre. To keep costs down this uses simpler sections of carbon bonded and riveted to aluminium pieces - hence the 'hybrid' description. From the bare shell on show it'd seem the carbon components include the rear bulkhead, transmission tunnel and rear section of the sills. 
MSS means RWD is possible...
In the Huracan's case - and the next R8's - it'll be a platform for mid-engined cars with longitudinal engines and four-wheel drive but while Lamborghini execs were reluctant to speculate further Hackenberg interjected that rear-wheel drive models would also be possible.
Hackenberg told us the initial plan for MSS is four models across two brands, by which you'd assume he means coupe and roadster versions of both the Huracan and next-gen R8. Who else in the group could benefit? Well, like BMW and others Audi is clearly keen to expand use of carbon fibre elements in the construction of mainstream models but whether we'll see MSS-derived models from others in the group remains to be seen. There is, of course, that rumour of a new Porsche model to sit between 911 and 918 that might well benefit...