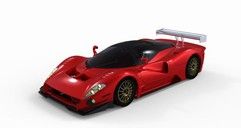 For most of us, creating our own racing car - and then driving it in one of the world's toughest and most famous endurance races - is a dream that's beyond the ken of even a £112m lottery win. But for Jim Glickenhaus that dream is a reality.
We've talked before of his project to build a racing version of his unique Pininfarina P4/5, the P 4/5 Competizione, and - well - this is the man himself taking about how he plans to create a 'privateer' Ferrari to challenge Porsche, Mercedes, BMW and Audi in their own backyard at the 2011 Nurburgring 24 Hours.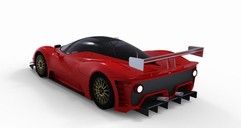 It's the first in a series of videos documenting the build of the new car, which has taken the innards of both an F430 GT2 racer and a road-going F430 Scuderia (to make the racer US road-legal once it's retired from competition, we're told).
More power to your elbow, Jim, for taking on Ze Germans - and we can't wait for part two.