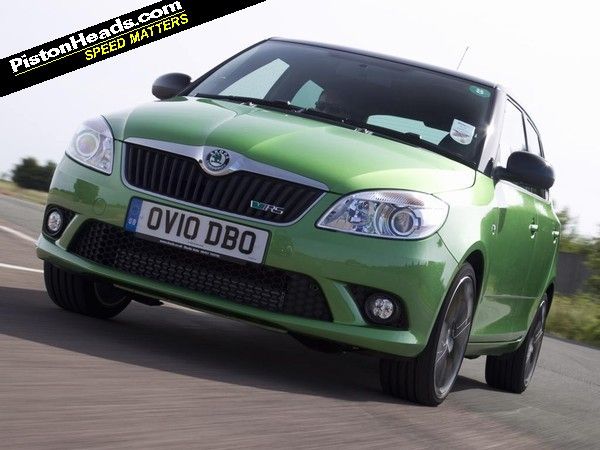 In the same week that Hyundai has announced
a WRC-influenced road car
, Skoda has confirmed its junior hot hatch is no more; as of next year, there will no longer be a Fabia vRS.
Okay, calling the Fabia vRS a rally-influenced road car may be stretching it a bit with just 180hp, but it did provide a tangible link between Skoda's road cars and a successful rally campaign. The Fabia S2000 took the IRC Manufacturers' title for Skoda in three consecutive years from 2010-2012, in which time Juho Hanninen took a Drivers' championship also.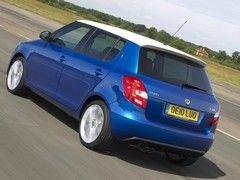 Is the Skoda badge still an image issue?
However, the car will be pulled with Skoda citing poor sales. But given the supermini hot hatch class has witnessed a resurgence in 2013 with the
Fiesta ST
,
Clio 200
and
208 GTI
triumvirate, surely now is the time to start planning a rival? There will inevitably be another
Polo GTI
and
Ibiza Cupra
, but then perhaps that's part of the problem as well as the solution; the cars are currently too similar and Skoda has lost out.
At present, they all use 180hp 1.4-litre twincharged engines and seven-speed DSG 'boxes. They aren't totally identical but, at £16,915, the Fabia is £1,660 less than the Ibiza and a hefty £2,020 less than the Polo.
And if that isn't enough of a bargain, how about a 63-plated car for £14,000? The entry point for current-shape vRS Fabias is around £9K, as demonstrated by this 10-plate Rallye Green car.
Moreover, no discussion of fast Fabias would be complete without mentioning the first generation, diesel-only car. Unique in a market of Mini Coopers and Ford SportKas, it attracted quite a following thanks to its subtle looks, huge torque and easily tweaked engine. This 2006 silver vRS looks great at £4K.