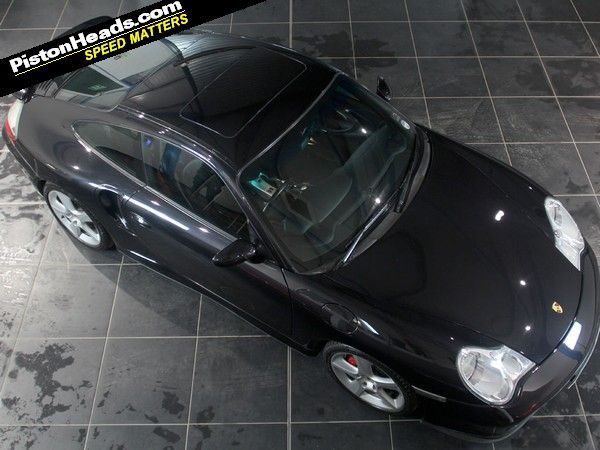 The word 'Turbo' holds a special place in the Porsche lexicon, so the arrival of a new 911 Turbo in 2000 was an eagerly anticipated event. Based on the 996 bodyshell but with the facelifted headlights, the big change for the new Turbo model was a switch to water cooling for the engine.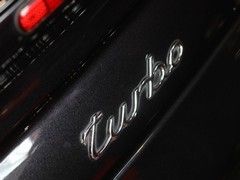 Turbo equals big power and surprising value
However, the Turbo used a modified version of the 993's motor in twin-turbo 3.6-litre form. It delivered 420hp and 0-62mph in 4.2 seconds with the standard six-speed manual gearbox and four-wheel drive. A five-speed Tiptronic auto was an option, which slowed the 0-62mph time to 4.9 seconds, while top speed for the auto was 185mph compared to the manual's 189mph.
Porsche offered the X50 upgrade for the 996 Turbo from 2002, upping power to 450hp. This became standard for the Turbo S model that arrived in 2005 and shared the X50's 0-62mph time of 4.0 seconds and 192mph top speed. The Turbo S also came with carbon ceramic brakes discs as standard, an option on non-S Turbos.
A Cabriolet version of the Turbo pitched up in 2004, which was only a year before the Turbo gave way to the new 997 in 2005, though the Turbo S continued in production alongside the 997 for a short period.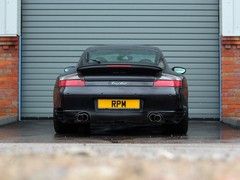 Yours for the price of an average hot hatch
By the time production ended, 22,062
996 Turbo models
of every type had been built. The numbers break down as:
996 Turbo coupe: 16,965
996 Turbo Cabriolet: 3534
996 Turbo S coupe: 600
996 Turbo S Cabriolet: 963
The 996 Turbo is now one of the most affordable supercars you can buy. Prices start from around £17,500, but the bulk of cars for sale are gathered in the mid to high 20s. A very late 996 Turbo S with low miles and perfect history can command £40,000.

---
Owner's view
"I have owned my 2003 car since 2009 and I'm the fourth owner. It was and is my dream car and I haven't been disappointed during the 20,000 miles I've covered during this time."
Roger Critchley

---
Buying guide contents:
Introduction
Powertrain
Rolling chassis
Body
Interior
Search for 996 Turbos in the PH Classifieds now
Thanks to RPM Porsche for providing the car for the pictures