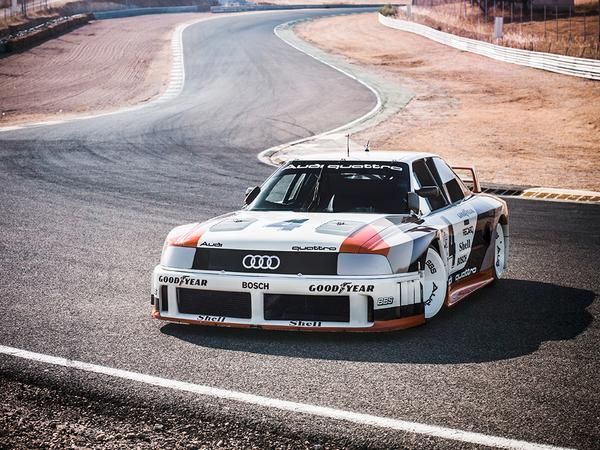 While the natural focus when discussing five-cylinder motorsport Audis is to think of the Quattro, it's easy to forget that there was a fair amount of success on the circuit too. Remember the
IMSA 90 GTO
?
The story of this car, as discussed in this old Audi Sport film, is really quite remarkable. Having won the 1988 Trans-Am series with a 200 Quattro in 1988, people assumed that Audi would mount a title defence to prove the car's worth. But they didn't, instead taking on the big boys in the GTO class with the now legendary 90 IMSA. And in the first season Audi won at Laguna Seca, Lime Rock, Watkins Glen, Heartland Park, Mid-Ohio and Summit Point. It was an emphatic display of how quattro could benefit circuit racers too, which Audi of course went on to further demonstrate during the 90s in other touring car series.
This video covers pre-season testing for the 1989 season and the first couple of racers, the narrator battling it out with the backing music for 'most 80s sound ever heard in a video'. It's a fascinating look into how the team prepared for that season, with some early telemetry systems raved about and some great quips from Hans-Joachim Stuck; apparently when testing this car and a 962 in the same week, he complained to the Porsche engineers about poor traction - "Go back to your s**t Audi" was the response...
Perhaps the only issue with this video is a slight lack of five-cylinder noise. Should that be a problem might we suggest this video, or this one, or maybe even this one - enjoy!
Watch the video here