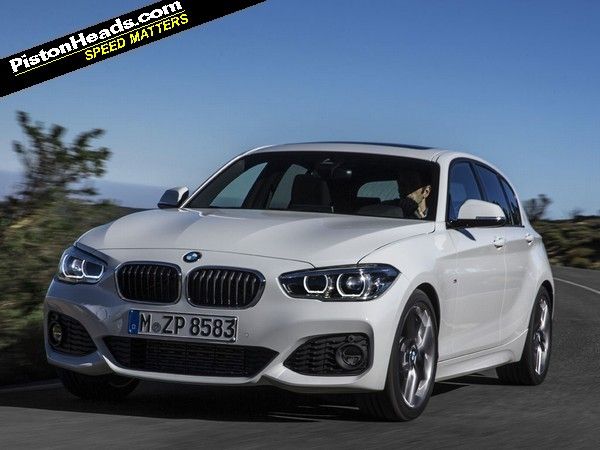 It's impossible to write about the BMW 1 Series without the styling being mentioned first. Even before the
M135i
the way it looks has be discussed. Ever since the 1 Series came out in 2004 its unique styling has always been a divisive issue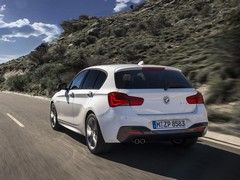 6 Series if you're being kind, X1 if not
And so it is again. This is the F20 facelift and, well, the front's better isn't it? Clearly
2 Series
influenced it's a big improvement on the slightly pig-eyed original. And the back? Hmm. It has been suggested by one in the PH office that perhaps the designers of each end didn't know they were on the same project. And one was working from home. It follows current BMW style, the rear kind of evoking the the
6 Series Gran Coupe
but then that almost seems the problem; the rear looks a bit big for the car. It's described as "completely reworked rear-end styling" and is designed with the horizontal lines to accentuate width. The lights are LEDs too. Certainly no mistaking it...
Right, so that's the styling covered. What else is new? BMW is keen to promote the 83mpg, 89g/km 116d EfficientDynamics but this is PH, we can stick to the fast ones. The M135i now matches the M235i at 326hp with the same 332lb ft as before. The six-speed manual and eight-speed auto are both available. There's no mention of the M Performance limited-slip diff as available in the 2 Series unfortunately. And though it may not command as much attention, the 125d looks like one of those great 'real world' packages. Torque is identical to the M135i but there's also 224hp, 62mph in 6.3 seconds and 121g/km or 61.4mpg. From a 2.0-litre diesel.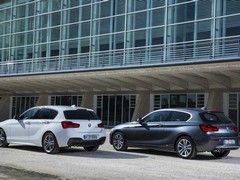 Double trouble at the estate agents
Inside the updated 1 Series the biggest news is, perhaps predictably, based on tech and apps and connectivity. A standard sim card and iDrive open up all manner of ConnectedDrive features for the 1 Series driver. Plus if they're all a little distracting, the new Parking Assistant has more sensors (12 rather than 10) to make your job as a driver little easier. Still too distracting? You'll love Active Cruise Control with Stop&Go then. Functional from 19-130mph, it's radar cruise control that will maintain a set distance at a cruise, in stop-start traffic, whenever. In a 1 Series!
The 118i will kick off the new 1 Series range at £20,245. The 116d ED is £22,560 and that intriguing 125d at £30,330. An M135i will cost £31,725, with all models on sale 28 March.And if the fact PH hasn't mentioned the M135i for a little while has reignited a desire for one, they're down to £22K now. A high-mileage car was up at £20K recently but sold before it could be featured. There would be a YKYWT to talk about.