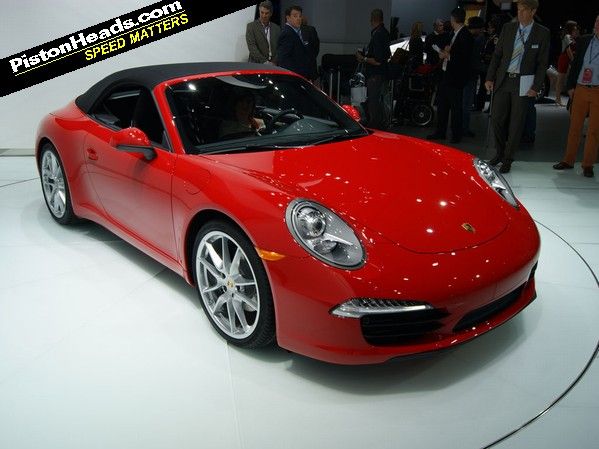 You might feel as if you've had your fill of 991-generation 911s over the past couple of months, but Porsche isn't finished yet - and it's used the Detroit show to mark the world motor show premiere of the
new 911 Cabrio.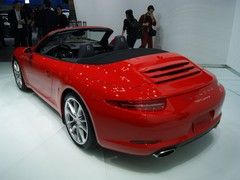 Does my bum look big as this cabrio?
It's all pretty much as you'd expect, really, but the impressively tight-looking roof is more secure, more refined and (says Porsche) than ever. This is courtesy of rigid panels within the fabric structure that make the new roof similar in concept (though lighter) than a glass or metal folding hard top.
The roof can also be raised or lowered at speeds of up to 31mph. Prices start at £79,947 for the Carrera Cabriolet and a burly £89,740 for the S version. Engines and power outputs are the same as the coupe, so the 3.4-litre and 3.8-litre get 350hp and 400hp respectively. That's enough for the Carrera to hit 62mph in 5.0 seconds (4.8 seconds with the PDK and 4.6 seconds with the optional Sport Chrono) and for the S to nail 62mph in 4.7 seconds with the seven-speed manual (4.3 seconds with the PDK Sport Chrono).
The new 911 Cab goes on sale in the UK in March