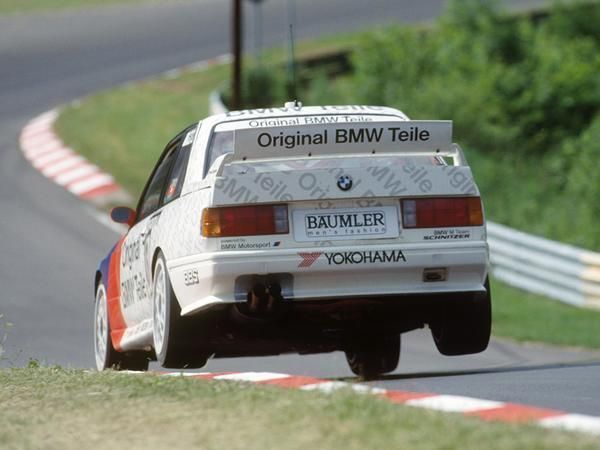 In case you hadn't noticed, the BMW M3 marked its 30th anniversary in 2016. Already this year there's been the
limited edition car
, the
M3 oddballs
and the well-timed
DTM success
. It's a very important year for BMW and perhaps its most iconic M car. So hopefully you won't mind us extending the party just a little further. To some it will appear odd that a video celebrating the M3 never actually shows the car, but that's OK - this is all about the noise.
With a mic apparently rammed in the airbox, this DTM E30 Nordschleife lap is accompanied by that magnificent S14 shriek in near-perfect quality. It's easy to forget what a sublime sound four-cylinder M3s can make, and this will serve as the perfect reminder: it's a raucous, aggressive but beautiful noise, one of the greatest automotive soundtracks.
And it's here, on a glorious and sunny Nurburgring with barely any traffic until about five minutes in. You can hear it flare up over bumps, the driver just feather the throttle through corners and some angry downshifts when he's trying to move an M4 out the way. It's absolutely superb. So happy birthday (again) BMW M3, thanks for the memories; here's to the next 30 years. Let's hope people are still using old DTM cars like this in 2046.
Watch (or rather, listen) to the vid here.