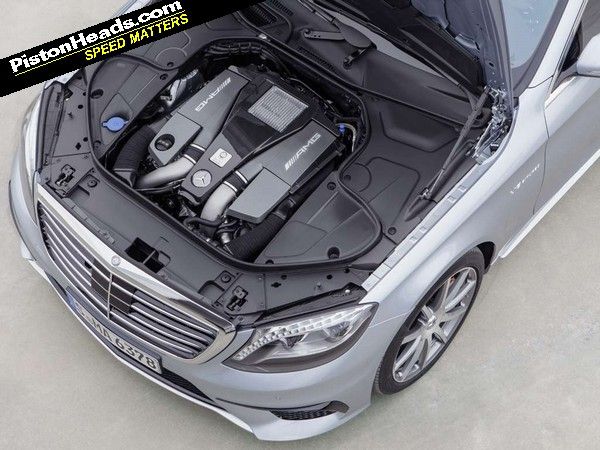 We've not even driven the latest
Mercedes S63 AMG
yet, but it's already the harbinger of bad news; it will be the last AMG product to use the 5.5-litre twin-turbo V8.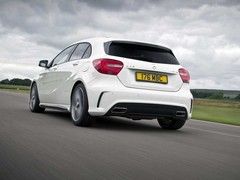 Two A45 engines for next V8. 720hp unlikely...
Whilst it probably won't be remembered quite as fondly as the atmospheric 6,208cc M156 found in cars like
the C63
, the M157 is a pretty fine engine nonetheless. It proved to BMW that turbocharged V8s could sound like proper V8s, and no doubt it will prove suitably epic with 585hp in the flagship S-Class. But according to Tobias Moers, that is the engine's reliable power limit (664lb ft is probably pushing it a bit too).
Given the engine is Euro 6 compliant and those regs aren't applicable until 2015, it will be around for a little while yet. Currently, AMG is planning a 4.0-litre replacement unit based on throwing together a pair of A45 AMG engines. Don't expect the same specific output (that would make 720hp!) but there will be some fundamental similarities. There's also likely to be some hybrid assistance for bigger AMGs.
Having only been around for a few years, there's not a wealth of used M157-equipped AMGs available. This E63 just sneaks in below £50,000, and this CL63 can reputedly waft along returning 27mpg combined...
Finally, what does this news from AMG mean for Aston? A turbocharged V8 would certainly address any complaints about a torque shortage in the next Vantage...
[Source: carsales.com.au]