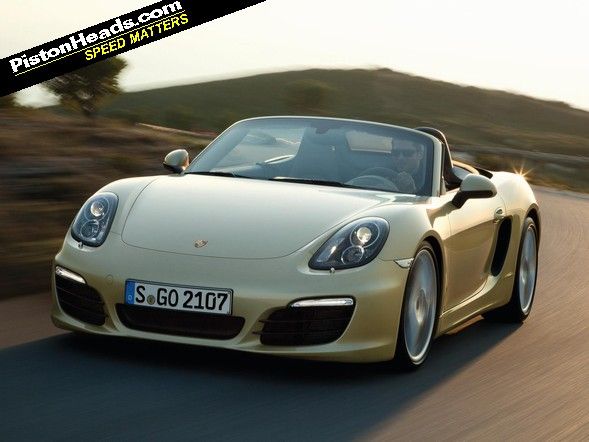 Porsche just can't seem to stop releasing new models, and latest to land in the PH 'new car' inbox is this, the third-generation Porsche Boxster.
The new Boxster has a new lightweight body, new direct-injection flat-six engines and what Porsche calls a 'completely revised' chassis. This involves a 'considerably lower weight' (though Porsche isn't yet saying by how much), a wider track, a longer wheelbase and electric power steering.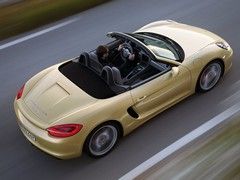 Other firsts for the new Boxster include the option of Porsche's torque vectoring system and a mechanical limited-slip differential.
The styling is determinedly evolutionary, but to the collective eyes of PHHQ the Porsche 918-esque nose and more curvaceous sides and rump offer more than a couple of echoes of the original Boxster concept from 1993. Which surely can't be a bad thing.
Inside there's the now-familiar Panamera-style centre console treatment and the hood (only now fully electric) gets rid of its separate compartment lid for when it's stowed.
Under the bonnet (boot?) are a pair of new flat-six engines with direct-injection and start-stop tech. The new power unit fitted in the Boxster delivers 265hp from a 2.7-litre displacement - 10hp more than its larger-capacity predecessor. It is also now based on the 3.4-litre engine of the Boxster S. Said 3.4-litre S also now delivers 315hp, 5hp more than before. Both models feature a manual six-speed gearbox as standard (rather than the seven-speeder of the 991), with the seven-speed dual-clutch (PDK) available as an option.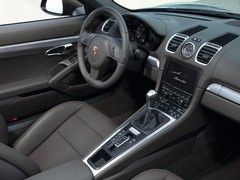 Fuel consumption for the Porsche Boxster with PDK is 36.7mpg, and 35.3mpg for the Boxster S, while the new car can hit 62mph from rest in 5.7 seconds in non-S form and 5.0 seconds in S guise (both figures are for PDK versions).
The new Porsche Boxster will go on sale in the UK from April 28. And is priced from £37,589, (£45,384 for the S).