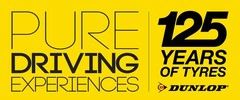 Despite their rapidly declining numbers, German autobahns still hold an undeniable appeal to enthusiasts. To legally drive a car as fast as possible on the public road is a huge thrill, and made it a logical choice for the third Pure Driving Experience with Dunlop.
The car was a tougher decision. A wealth of German models from BMW, Mercedes or Porsche would have been suitable given their autobahn provenance but we decided on an Audi S5. Moreover, this particular S5 has been fettled by Revo Stasis, so it was making more than 400hp. Upgraded tyres and brakes were certainly appreciated when going for a top speed attempt too!
The featured section of autobahn is the A6 around Mannheim. Starting in the dead of night meant clear roads, and the S5 has been derestricted also. So how fast did Steve Sutcliffe manage on the autobahn? Watch the video and find out...
Watch the video here

---
Previous videos:
Dunlop Pure Driving Experiences: Hardknott Pass
Dunlop Pure Driving Experiences: Crickhowell
This test was conducted under strict conditions and we would not recommend any attempt to re-create it.