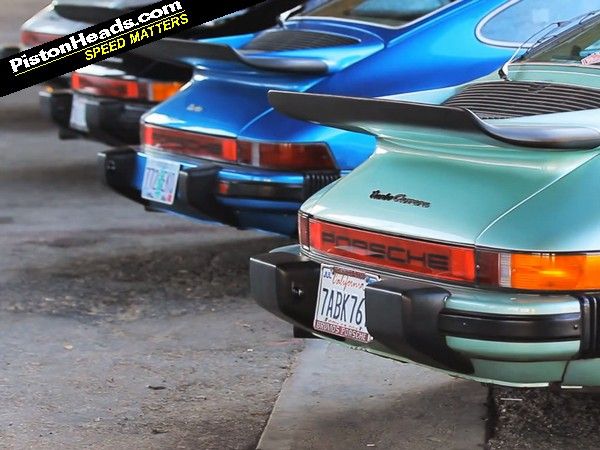 Given that we're going to meet up with Magnus Walker later in the month this little vid is a timely reminder of why he's such a fixture in the Porsche enthusiast landscape.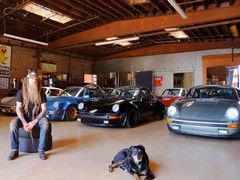 Turbo history lesson, courtesy of Walker (and dog)
And if
the last vid
in which he featured here on PH tipped a little into 'lifestyle' this one is purely about the cars. And what cars! A demonstration of what a bit of well-funded OCD can achieve, Walker's assembly of pre-intercooler 911 Turbos, each with a fascinating back story, is a hell of a line-up. And it's easy to warm to both his sincere love - and detailed description - of the driving experience and respect for the history and stories embodied in each.
Purists aghast at Walker's free-spirited approach to modifying his 911s can take heart that his Turbos - ride height drops and fatter rubber aside - remain standard. And that his passion for the cars remains as informed and detailed as ever.
[Source: XCar, via Youtube]