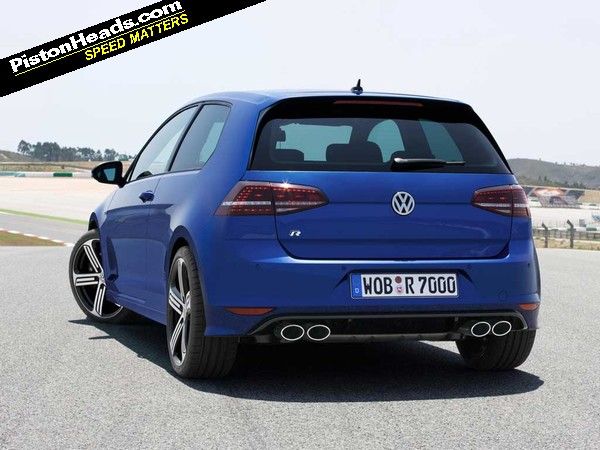 Remember when a fast Golf had 200hp, or even less? Well, here's the latest Golf R, set for a Frankfurt debut and ready to make us all feel rather old; it's the first production Golf with 300hp.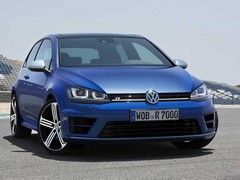 Gunther, turn the wheel so they can see the alloys
That power is produced by the same EA888 2.0-litre turbo as found in
the GTI
, albeit in extensively modified form. A bigger turbo, new valves with modified seats and springs, different pistons plus an uprated cylinder head contribute to the 80hp power gain. Torque is up slightly from the GTI's 258lb ft to 280lb ft.
The accompanying performance stats for the R are fairly compelling; with the optional six-speed DSG, 0-62mph take just 4.9 seconds. For the manual, this drops slightly to 5.3 seconds, with both limited to 155mph. Allied to 40mpg combined (for now, final UK economy figures will follow), it sounds like another ruthlessly efficient VW powertrain package.
The fifth-gen Haldex 4WD system decouples the rear axle at low speeds or under light loads to boost economy. VW claims the electro-hydraulic system can apportion 'almost 100 per cent' of the power to the rear wheels in fractions of a second when required.
There are the obligatory revisions to the springs and dampers too, the R riding 5mm lower (and presumably a bit more firmly) than a GTI. VW's Adaptive Chassis Control is on the options list. The GTI's progressive steering rack, which reduces the turns lock to lock to 2.1, also features on the R.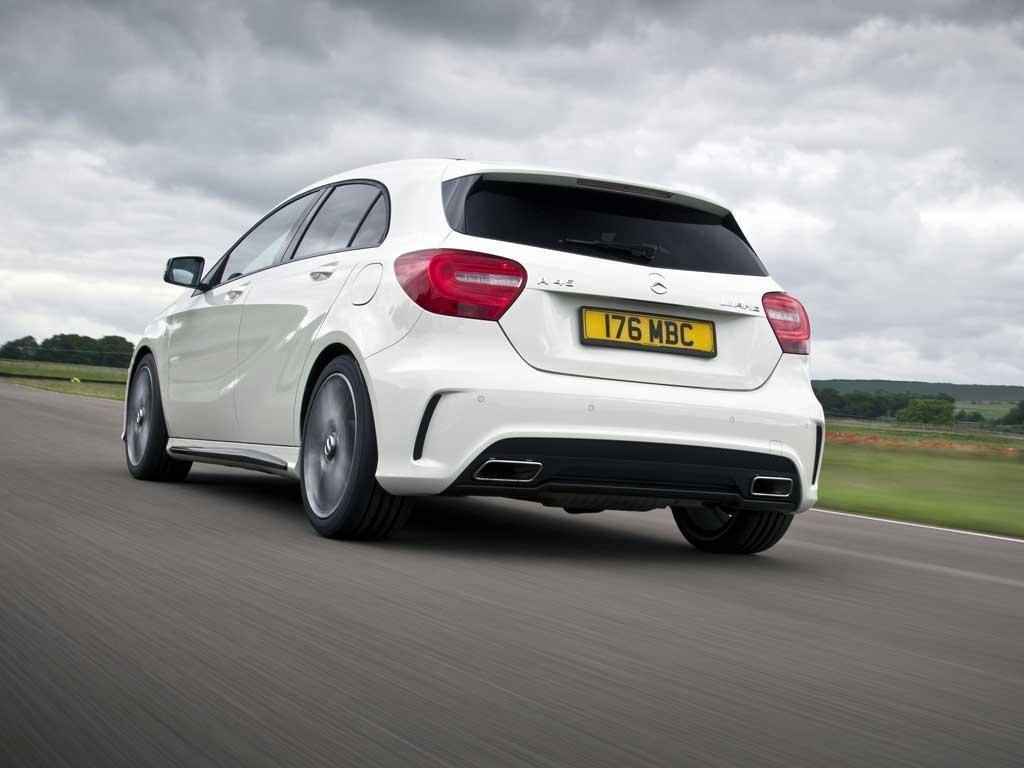 Not a huge price walk from R to A45 AMG...
The standard wheels are 18s, with 19s another option on that extras list. Behind them sit 340mm (front) and 310mm (rear) brake discs.
Much like the previous Golf R, and indeed every VW R model, the visual makeover is subtle enough (almost) to be discreet. Yes, the four tailpipes give the game away somewhat, but the R badges, new bumpers and smoked taillights are appropriately restrained. All we know of the interior so far is that sports seats featuring 'a cloth centre section and Alcantara bolsters' will feature as well as a 'bespoke' instrument cluster.
Following the near-£40K Golf R cabrio debacle, VW will be under extreme scrutiny on how it prices the MkVII R hatch. The last Golf R three-door started at £30,712, compared to the £25,320 of the standard GTI. So going on previous form, the Golf R should again be somewhere around £30K, placing it directly against the M135i and upcoming Audi S3. However, with a greater power gain than before, we wouldn't be surprised if the actual OTR price is somewhere nearer £35K. Add the DSG and the 19-inch wheels to that list and we're up to A45 AMG money... Let battle commence!