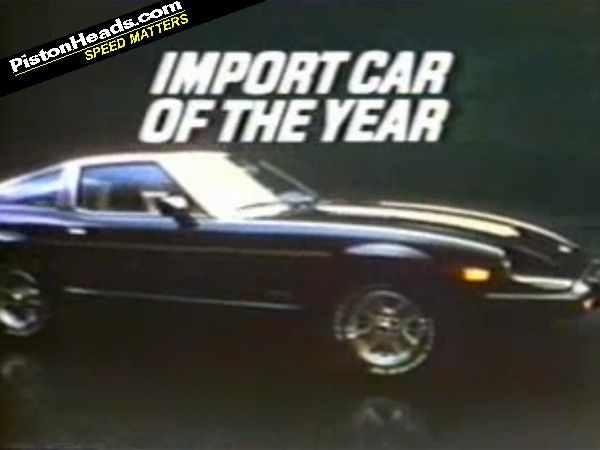 When trawling through YouTube for old tat to feature in this slot, we happen upon all sorts of old American car ads. Some, we've already featured here – the
Chrysler Laser
and
Cordoba
, to name those we've gone with so far. And pretty much all of the ones we happen upon are irredeemably cheesy.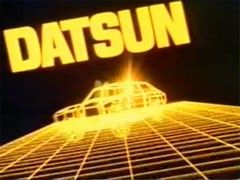 Holy wire-frame, Batman...
None quite so much as this, though. And it isn't even for an American car. That said, it is for a car that many will say became bloated and disfigured thanks to American wants and needs – the
Datsun 280ZX
.
So much did the 280ZX appeal to American sensibilities, in fact, that it won Motor Trend Magazine's Import Car Of The Year award in 1979, a fact that Datsun was only to keen to brag about with this fantastic 30 seconds of footage.
And most of that, it has to be said, is taken up by the voiceover guy uttering the phrase 'The Datsun 280 Zee Ex is... awesoommmme'. Have a look... you'll see what we mean. It's the voiceover that makes this ad, actually, but we're also big fans of the "Look, we do technology" wire-frame diagram at the end and the hilariously perky jingle that closes the ad. That said, it's not quite as mind-blowingly entertaining as the advert for the 280ZX Black Gold Edition we brought you a couple of years back, that features the same voiceover guy doing the talking while two impossibly 70s characters snap their heads round to the camera and almost indulge in a snog.